DISH withdraws Clearwire offer
3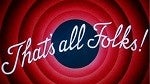 This is something everyone should have seen coming from the very beginning, but in case you need more convincing evidence, DISH formally announced today that it is withdrawing its tender offer to buy Clearwire.
There was no drama issued with the media release, and no elaboration about what DISH would be doing instead to pursue a build-out of its AWS-4 spectrum.
The drama is formally drawn to a close, with DISH gaining nothing for the effort. With all the spectrum that DISH has been acquiring, and the FCC's approval to use its AWS-4 spectrum (2,000-2,020MHz & 2,180-2,200MHz) for terrestrial wireless service was a green light for the satellite TV provider to get into the ever-expanding wireless game.
There are no indications that DISH will give up that quest, but by all outward appearances, the company is back at the starting line, with most of the past year gone and nothing to show for it and the clock is ticking. The drama has finally ended. We expect a new one to begin shortly though once DISH figures out a game plan.
source:
DISH
Like sands through the hour glass - DISH's quest to be carrier
Recommended Stories