SoftBank CEO Masayoshi San basks in apparent Sprint victory over DISH
2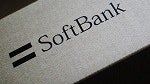 Stating that turning around Sprint's fortunes would be a smaller challenge than what SoftBank face when it began to turn around the former Vodafone Japan carrier in 2006, Masayoshi Son pointed out that Sprint's network is in a better position and has a solid line-up of smartphones.
On a financial performance, Mr. Son also said Sprint's operating profits have bottomed which will enhance buying power of a combined Sprint-SoftBank entity and generate cost savings of $2-3 billion in the first few years.
SoftBank was already feeling a bit more elbow room
after DISH announced that it would not continue pursing Sprint
. However, part of Mr. Son's strategy with Sprint also involved Clearwire. Clearwire includes a large amount of spectrum that originally belonged to Sprint. Now that it looks like
Sprint has won the battle over Clearwire
(for now anyway), SoftBank is feeling some relief.
Masayoshi Son admitted to feeling the heat from DISH for a while though. He was making a contingency plan to acquire T-Mobile if the deal with Sprint failed.
"We were faced with extremely difficult problem, since Dish could conceivably disrupt our plans. Today is a good day."
source:
The Wall Street Journal