Dish raises its offer for Clearwire, topping Sprint's offer by 29%
6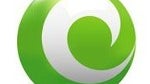 Just when it seemed that Sprint's deal to buy the shares of network wholesaler Clearwire that it didn't own was about to come to a conclusion, Dish Network once again leapfrogged Sprint's bid with a higher one of its own. The new bid from Dish is
$4.40 a share in cash
or $6.3 billion. That is a full $1 above Sprint's bid of $3.40 a share. Clearwire stockholders are supposed to vote on Sprint's offer on Friday.
Dish said it would begin a tender offer at $4.40 for all shares of Clearwire, but is willing to buy out minority holders as long as it can purchase at least
25% of Clearwire's stock
. Dish wants to use the company's spectrum to help it become a mobile carrier. The FCC has already
hinted that it would like to see Dish succeed in that role
and has approved the satellite television provider's request
to use spectrum designed for satellite transmissions to provide wireless service
.
In the midst of all of this.
Japan's Softbank is close to buying 70% of Sprint
for $20.1 million.
Dish has a $25.5 billion bid on the table
for all of the carrier. That would also include a large percentage of Clearwire which Sprint owns a majority of. The higher Dish offer is contingent on Clearwire refusing to accept any more funding from Sprint. The two have a deal that
allows Clearwire to borrow $800 million from Sprint in monthly increments of $80 million
. The debt is convertible by Sprint into shares of Clearwire at $1.50 a share, severely diluting any Clearwire stake held by Dish and entrenching Sprint's majority holding of the company.
In a statement released late Wednesday, Clearwitre said that it has received Dish's revised bid and "
will review it to determine the best course of action for the company and its stockholders. The Special Committee has not made any determination to change its recommendation of the current Sprint transaction
." For its part, Dish Network wants
three seats
on Clearwire's board and might seek more depending on how much Clearwire stock it buys. Because Sprint owns a majority in Clearwire, the network wholesaler cannot be sold without Sprint's permission.
Sprint opened the bidding on Clearwire with a $2.97 a share bid in December.
Dish countered with a $3.30 a share offer
which was
recently topped by Sprint's $3.40
. It looked like Sprint's offer might hold up, until Dish Network raised its offer on Wednesday. In after-hours trading Wednesday, Clearwire's shares rose 19% to $4.15.
source:
WSJ