DISH to buy T-Mobile in 2014?
16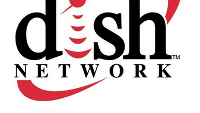 In the old nursery rhyme, the dish ran away with the spoon. Now, it appears that the DISH might run away with the mobile operator. Back in August, DISH Network chairman Charles Ergen said that a bid for T-Mobile "
may be a challenge we wouldn't feel comfortable taking on
." But after losing out on both Sprint and Clearwire, it seems that Ergen is more comfortable trying to undertake what will be a grueling ordeal. In other words, published reports on Wednesday evening are passing along the word that DISH will try to purchase the nation's fourth largest carrier in 2014.
Ergen could be battling Masayoshi Son once again, if he decides to try to purchase T-Mobile. Son's SoftBank battled DISH for Sprint and it was the Japanese firm that won out. SoftBank now owns 78% of Sprint. And with
rumors that Sprint will be be going after T-Mobile itself
, that would mean that once again SoftBank and Son are standing in the way of Ergen's dream of owning a mobile carrier.
T-Mobile has re-invented itself in 2013 and was clearly the most innovative of the four major U.S. carriers. Led by charismatic John Legere, a CEO who dresses like a rock star and isn't afraid to shake things up, T-Mobile stopped offering subsidized phones and started a plan
to allow customers to enjoy multiple equipment upgrades
over the course of a year. In addition, it offers free unlimited data in over 100 countries and did away with credit checks when opening certain accounts. And T-Mobile is giving tablet owners with an account,
200MB of free data each month
. The carrier has also been been adding new subscribers
with 1 million added in the third quarter
.
No matter who bids for T-Mobile, the company will have to deal with Deutsche Telekom. The huge German carrier owns 67% of T-Mobile and there is speculation that DISH has already been talking with Deutsche Telekom. DISH has a market cap of $25 billion while T-Mobile is valued at $21 billion. Already, analysts are saying that a Sprint purchase of T-Mobile would create a carrier still smaller than Verizon and AT&T and would go against the government's desire to keep four major carriers competing against each other. On the other hand, a DISH purchase of T-Mobile would strengthen the latter and meet the wishes of the government.
source:
Yahoo
via
Reuters