Sprint may consider purchasing T-Mobile in early 2014
59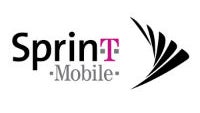 There have been minor rumblings here and there in the past that have brought up the possibility of a merger between Sprint and T-Mobile, but suddenly there is a real report that wheels may be in motion. Or, at least someone over at Sprint is considering putting those wheels in motion, and Sprint may be considering placing a bid to purchase T-Mobile in early 2014.
The report comes from
The Wall Street Journal
, which is saying that Sprint is looking into the potential regulatory issues, and may end up trying to work a deal to acquire some stake in T-Mobile. It is unclear if it would be controlling interest or not, but a potential deal could be worth upwards of $20 billion, depending on how big a chunk of T-Mobile would be purchased by Sprint.
Of course, there would undoubtedly be quite a bit of regulatory investigations and concern surrounding a potential deal like this. If Sprint were to purchase T-Mobile fully, it would create a new wireless carrier that would rival AT&T and Verizon, and there would undoubtedly be those who would worry that without more smaller "major" carriers like separate Sprint and T-Mobile, there wouldn't be as much market pressure to keep prices a bit lower. This is a main reason why the government denied the potential purchase of T-Mobile by AT&T.
And, there is also the surprising success of T-Mobile's Uncarrier plans to take into account. T-Mobile has been able to make enough noise that other carriers have adopted similar "upgrade early" plans (though none are really good for the consumer), and
AT&T has begun offering
no-contract Mobile Share options and more. It would also be a concern that
T-Mobile and MetroPCS
just merged, and
SoftBank
recently purchased 78% of Sprint. That's a lot of movement in a short time.
Beyond that, the physical makeup of each network wouldn't mesh well at all. Sprint is CDMA-based behind its LTE network, while T-Mobile is GSM, and merging those networks would be fraught with difficulty.
Still, Sprint wouldn't be making a move until early next year, so Sprint has at least a couple months to sort out the details.