Cyanogen Inc. adds yet another clarification regarding OnePlus One units sold in India - no OTA updates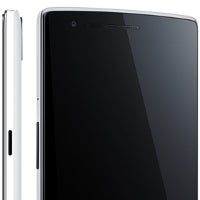 "Make up your mind, Cyanogen", one would think, as the company's newest blog post pops up to add yet another clarification to the Micromax / OnePlus One / no updates in India drama. But let us start from the beginning.
A couple of months ago, we heard that Cyanogen Inc. has
signed a deal
with India-based smartphone OEM Micromax – a deal, much like the one it signed with
startup OnePlus
– to bring a customized version of the acclaimed CyanogenMod to a new series of flagship devices. In the meantime, OnePlus was already moving forward with a
plan
to release its flagship handset – the CyanogenMod-loaded
One
– in India, with an availability date set
some time this December
.
Shortly after this, we learned that the deal between Micromax and Cyanogen is exclusive, and would prohibit the latter to have its software commercially available for other phones in India, which means – no updates for devices that already have it installed. This led OnePlus to announce that, while it will sell its handsets in India with Cyanogen pre-installed, the next update
will be based on a home-brewed
"stable, fast, and lightweight" ROM.
A week after, Cyanogen replied with what now appears to be
somewhat of a misleading blog post
, saying that the company is committed to supporting its software, no matter where in the world its users are.
And yes, indeed, you will receive OTA upgrades for your OnePlus One, even if you are in India, but the catch is that the device must be one of the internationally sold units. The India-regional flagship killers will not be getting Cyanogen-made updates – this has been confirmed by the custom ROM maker in its latest blog post and is probably the first time since this ordeal started, when both Cyanogen and OnePlus are on the same page.
So there we go – hopefully, this clears things up. Now, whether this will hurt OnePlus remains to be clear. But it could possibly serve as extra encouragement for the manufacturer to develop its own ROM and ditch CyanogenMod as a software developer for the
OnePlus Two
, which is expected to arrive some time next year.
OnePlus One
source:
Cyanogen
via
Android Community