Cyanogen: all global OnePlus One versions will get software updates, including those sold in India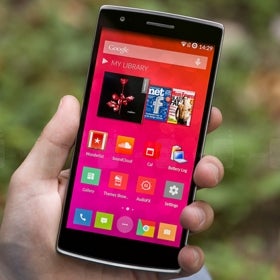 Last week,
OnePlus said
that it wouldn't be able to update its
One
smartphone to new versions of CyanogenMod in India, following a
partnership between Cyanogen and Micromax
, which reportedly granted the latter exclusive rights to use the OS in the country. However, Cyanogen today wanted to clarify things, and it turns out that OnePlus may have jumped to conclusions a bit too early.
According to Cyanogen, "all global" versions of the OnePlus One, including the model sold in India, will get over the air updates. This has to be good news for most users, since CyanogenMod is one of the things that make the OnePlus smartphone special.
The OnePlus One is available in India since December 2, exclusively via Amazon, though customers need an invite to actually buy it. The 64 GB variant of the handset costs $355 (21,999 INR) in India.
As you may know, the OnePlus One is powered by a quad-core 2.5 GHz Snapdragon 801 processor, further featuring: a 5.5-inch 1080p display, 5 MP front-facing camera, 13 MP rear camera with dual LED flash, 3 GB of RAM, and a 3100 mAh battery. Our
OnePlus One review
will let you know much more about the smartphone.