Cricket cuts its price for unlimited data, and offers a free phone to those who switch
3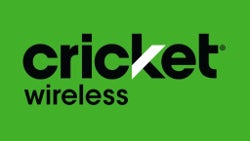 The latest carrier to make an adjustment to an unlimited data plan is pre-paid carrier Cricket. Owned by AT&T, Cricket Wireless is chopping $10 or 14.3% off the price to $60 a month. When a second line is added, there is a $10 discount that increases to $20 with a third line. A fourth line chops $30 off the price bringing the price for a family of four to $180. If you need a fifth line of unlimited service, add an additional $40.
Besides offering unlimited data, the plan includes free calls from the U.S. to Canada and Mexico, and texting to 38 countries is also free. As with most of the other carriers offering unlimited tiers these day, the magic number for Cricket customers is 22GB. Starting on April 2nd, consume that much data or more in one month and you might find yourself throttled during periods of heavy traffic.
Cricket also plans on adding some new features to its network such as HD calling, and Wi-Fi calling. A mode for those who still have data caps, Stream mode will allow users to watch 720p video or higher at a 480p definition. This will save data for those Cricket customers who need to make every GB count. This also goes into effect on April 2nd.
How would you like a free smartphone? Silly question, really. Everyone loves a free handset, and if you port your current number over to Cricket, you can receive one of four smartphones for free. For obvious reasons, AT&T ports are not included. The four free phones include:
If you're interested in Cricket's unlimited plan, or in scoring a free phone, visit your local Cricket location. Or, go to Cricketwireless.com.

"We're always looking for ways to bring value to our customers through the expected and the unexpected, with simple, smarter wireless plans with no annual contract. With Cricket, customers get high-value plans, great phone deals from notable brands and more 4G LTE coverage than T-Mobile and Sprint."-Tiffany Baehman, VP, CMO, Cricket Wireless[
source: Cricket