Could Apple bundle Bluetooth earphones in the iPhone 7 box? Wireless AirPods, iPhone 7 and Watch 2 receive certification
27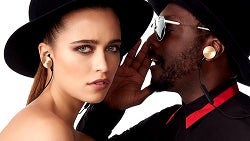 Oh, Mother Russia, you will apparently be in the first batch of countries where the new products that
Apple is announcing next week
will land, and your certification body has already given a nod to no less than five creations of the rotten capitalist system. The import body of the Eurasian Economic Commission has apparently logged no less than 13 Apple products that are yet to hit Cupertino's support pages, and yet are the highest numbers we've seen yet, indicating an imminent launch of new products.
What could they be? Well, there are two ID numbers of "smartphones with the Apple trademark and iOS 10," which could only be the
iPhone 7
and
7 Plus
. Next up are no less than ten IDs of "mobile electronic devices with the Apple trademark and watchOS 2," which may be variations of the Watch,
Watch Sports
and
Apple Watch Edition
.
The most intriguing one for us, however, is the last single ID which mentions
Apple AirPods
. That's right - apparently Apple is readying wireless Bluetooth earphones to go with your audio jack-less iPhone 7 and 7 Plus, which only makes sense. Now, whether these will be sold separately, or come in the box with the new iPhone that lack a 3.5mm jack, remains to be seen, though we'd wager to guess they will be yours for an extra price, while Apple is more likely to bundle wired pods with a Lightning jack at the end in the box.
When we asked you whether Apple should include wireless ones in the iPhone 7 box to offset the demise of the headphone jack, most of you said yes, but whether this wishful thinking can materialize in our cold and cruel capitalist system is anyone's guess at this point.
Recommended Stories