Cortana's movie game is a great time-killer; Android users can join in the fun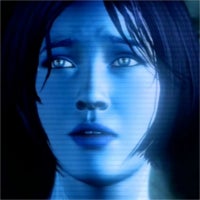 So let's say that you are planning to meet your significant other at that IHOP in front of the AMC theater for a quick and simple dinner before catching the 5:30 showing of "Steve Jobs." By an amazing coincidence, you have a boss named Sculley that just let you go. Not wanting to indulge yourself in a self-pity wallow, you decide to wait at the pancake restaurant, killing time until your spouse is supposed to show up.
A quick glance at the time reveals that you have 45 minutes to kill. What can you do to make that time go faster? Well, you could play the Cortana movie game. Originally available in limited areas, you can now play this in all markets. And if you're an Android user with the Cortana app installed, you too can know the fun and excitement of playing the game.
To play, you activate Cortana and say "Play the movie game." You will quickly receive the first clue. To make a guess, just type in the answer, or say it out loud. Cortana will give you three shots at winning, with each chance giving you a new clue. Start playing, and before you know it, you will have killed off all of the extra time. With any luck, you can find a way back into the company that just let you go, and come up with winning product after winning product until you're considered an American icon. But stuff like that never happens in real life, right?
By the way,
Microsoft is beginning to beta test Cortana for iOS
, so those sporting an iPhone or iPad might eventually get the opportunity to play the game as well.
source:
WMPoweruser