Cook's perfectly timed stock buyback raises Apple's valuation and rids it of a pest
22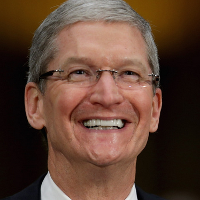 Late last month,
Apple reported that it sold 51 million iPhones in its previous quarter
. While that certainly sounds like like a successful three months, Wall Street's pencil pushers were looking for Apple to sell 55 million units in the period, leaving it 4 million phones short. Wall Street responded the way it always does when disappointed. The stock was taken to the back and shot, just like Old Yeller. The following day,
Apple's shares declined 8%
and that is when CEO Tim Cook went into action.
At the time, Apple's board was being pressured by investor Carl Icahn to use its Scrooge McDuckian cash hoard to buy back more stock, something that Cook rejected out of hand. The executive had spoken about making sure that Apple had the financial flexibility to take advantage of opportunities that might come up.
But Cook felt that the 8% decline in the stock gave Apple an opportunity to buy its shares on the cheap. As investors sold their shares by the handful,
Cook was grabbing whatever big blocks he could buy.
Up to a total of $14 billion
was purchased by Apple, at a price of around $500. With the stock closing Tuesday at $546, Cook made Apple approximately $1.29 billion. Heck, with that kind of quick short-term trading, why get involved in the mundane business of making smartphones and tablets?
Besides the company, the big winner here are the stockholders who did not get spooked out by the decline in the stock. And for those Apple holders, more buy backs are coming. Last April, Apple increased its authorization for share buybacks to $60 billion. So far, the company has spent $42 billion over the last two years, leaving the company with $18 billion still to spend. In two months, Apple is expected to add to its buyback authorization figure and possibly raise its cash dividend.
Cook's move was brilliant for another reason. It helped
Apple rid itself of a pest named Carl Icahn
. Once the investor realized that he couldn't rattle Apple's cages like he does with other firms, Icahn had to pack it in. Besides, the investor was asking Apple to buy $50 billion in shares, something that the company was on pace to be doing anyway. Guys like Icahn can drain executives and force them to take their eyes off the ball. Most executives tremble at the mere mention of his name. Kudos to Tim Cook for making sure that Apple stood its ground, and then pulled off a perfectly timed buyback that in one fell swoop enriched shareholders and Apple, and removed a financial piranha.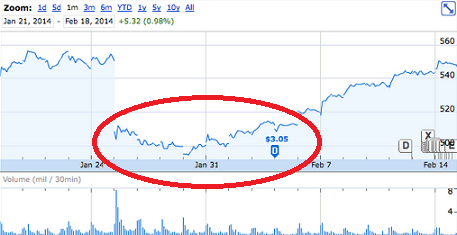 source:
AppleInsider