Apple bought back $14 billion of its own shares in the last two weeks
17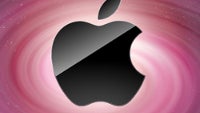 Apple CEO Tim Cook revealed on Thursday that the tech giant purchased $14 billion of the company's own stock over the last two weeks. The executive was surprised to see Wall Street react to
Apple's latest quarterly earnings report
by taking the shares down 8%. Cook, feeling that this was a bargain Apple couldn't pass up, used some of the company's cash hoard to make the purchase. The report showed that Apple sold a record 51 million units of the Apple iPhone in the quarter, but that was less than the 55 billion that Wall Street was expecting.
Now you might be asking, hey, isn't this what billionaire investor Carl Icahn wants Apple to do? Apple has repurchased $40 billion of its shares over the last 12 months, a record for any company. But Icahn wants Apple to buy back $150 billion of its stock, using borrowed money. By buying back its own stock, Apple retires those shares. Fewer shares outstanding changes the demand-supply balance and also raises the earnings per share figure, used by analysts to compute the P/E ratio of the stock. Retiring company shares makes Apple look like a bargain to some investors.
Shareholders will vote on Ichan's plan
during the February 28th stockholder's meeting.
"You want to be able to adjust for the long-term interest of the shareholders, not for the short-term shareholder, not for the day trader. We may see a huge company tomorrow that we want to acquire or something may happen in the stock market that's unpredictable."-
Tim Cook, CEO, Apple
Last April, Apple announced that it would return $100 billion of capital to investors between $60 billion in share repurchases and dividends. But Cook made it clear that Icahn's request was out of the question. He said that Apple needs to have cash available just in case it needs to make an important purchase. The CEO also made it clear that the purchase of a big company is not out of the question. "
We have no problem spending ten figures for the right company, for the right fit that's in the best interest of Apple in the long-term. None. Zero,
" said Cook.
source:
WSJ