Cook: Apple Watch had a better launch quarter than the iPhone and iPad did
14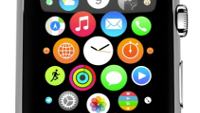 While
Apple reported results for its fiscal third quarter this afternoon
, it did not break out sales for the Apple Watch. The quarter that started in April and ended in June was the first to include results from Apple's timepiece. The tech titan put revenue from the Watch into a category called "other products" which reported quarterly revenue of $2.64 billion. This was a year-over-year gain of 49%. Apple said that it hid results for the watch so that competitors couldn't gain any "insights" into how the product is selling.
Earlier this month we passed along data from a research firm called Slice. The numbers showed that
daily sales in the U.S. of the Apple Watch had declined by 90%
since the timepiece launched in April. Overall, there is a general sense that the Apple Watch is not selling like Apple thought it would.
Still, Apple CEO Tim Cook said after the earnings announcement that sales of the Apple Watch had exceeded his expectations. He added that supply could not keep up with demand by the end of June, when the quarter ended. The executive believes that Apple Watch will be one of the top gifts for the holiday season and plans on expanding sales channels as a result. He also noted that the watch outperformed the Apple iPhone and Apple iPad in their first quarters after being launched.
"Sales of the Watch did exceed my expectations, despite supply trailing demand at the end of the quarter...beyond the very good news on sales, we're more excited on how the product is positioned for the long term, because we're starting a new category"-Tim Cook, CEO, Apple
Without specific numbers from Apple, Wall Street analysts tried to compute how the Apple Watch did for the quarter. Piper Jaffray's Gene Munster originally figured that 1.2 million units were sold at an average price of $550. But after hearing Cook's optimistic comments, Munster raised his forecast to 2.5 million watches sold.
"We believe the number may fuel investor concerns about the near and long-term wearable opportunity. It's too early to write the Watch off."-Gene Munster, analyst, Piper Jaffray
Apple CFO Luca Maestri actually gave us a decent idea of how much revenue the Apple Watch produced in the quarter. Noting that the "other products" category (which included the Apple Watch) rose $956 million on a sequential basis, Maestri said that the watch accounted for more than 100% of the category's growth in the period. That suggests that the Apple Watch did over $1 billion in sales for the fiscal third quarter.
source:
CNET