Consulting firm predicts that half the world will be using mobile internet by 2020
2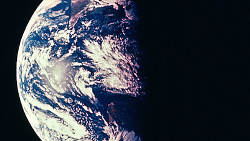 According to consulting firm PwC, the population of the world will reach 7.4 billion people by 2020. By then, there will be 3.84 billion people signed up for mobile internet service. That works out to almost 52% of the world's population hooked up to mobile internet using either a smartphone or a tablet to access it.
PwC also predicts that by 2020, consumers will be using 82% of their mobile data to watch video. The consulting firm adds that 92% of all internet subscribers will live outside the U.S in four years.
2020 seems to be a popular year for predictions. Perhaps that is because there is enough time still ahead of us to make any of these predictions come true. For example, earlier this year we passed along a prediction made by Cisco stating that by 2020, there will be
more people in the world with a mobile phone than with electricity
. A little more than a year ago, Ericsson told us that by 2020,
70% of the world's population will own a smartphone
. Perhaps most interesting is that two years ago, the GSMA also predicted that half of the world would be connected to the mobile internet by 2020.
In a world where it is hard to predict what will happen in a few hours, trying to predict what will be in a few years has got to be next to impossible. Consider that back in 2012,
analysts at Analysis Mason saw strong growth for the Windows Phone platform
with shipments rising from 11 million in 2011 to over 136 million units in 2017. For the first quarter of 2016, only 2.4 million Windows Phone units shipped according to Gartner, pretty much shattering the crystal ball used by Analysis Mason on that prediction.
via
CNET