Analysis forecast: Windows Phone shipments in 2017 will reach 2012 iOS levels
22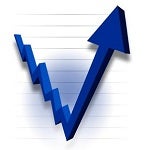 We love to share the latest in what analysts think in the market of mobile communications. Some of it can be quite cogent, some states the obvious, and some seems like it is sourced from a parallel universe.
This one looks to be semi-obvious. It is generally accepted that the rate of growth for the smartphone market will slowly taper over the next few years. Do not let that fool you though, growth is still going to be stellar. Shipments of smartphones in 2012 will top about 700 million units which account for about 41% of all handsets. By 2017, analysts at Analysis Mason believe that three out of four smartphone purchases will be driven by upgrades with total smartphone shipments reaching 1.37 billion units (70% of total mobile phone shipments).
Not surprisingly, Android is forecast to be the dominant platform, keeping about 60% of the market share. iOS will maintain its hold of second spot with a tidy 23% of the share. The real mover according to analysts will be Windows Phone, which is expected to see tremendous growth over the next four years. Analysis Mason sees Windows Phone shipments growing from 11 million in 2011 to over 136 million units in 2017. That represents a growth of over 1000% over a period of six years.
Even with that growth however, Windows Phone will still only have about 9% of the global market. It does place Windows Phone and Microsoft in a solid third position. We have seen predictions like this before. Having a strong third platform is good for consumers, as it puts pressure on the dominant players to keep them competitive with all the associated services and products, which these three, Apple, Google and Microsoft all offer.
It puts some pressure on the carriers, but gives them opportunities as well. Having a stronger third platform gives the carriers more leverage when working with manufacturers and procuring sales agreements. On the other hand, as Windows Phone gains more popularity and entices consumers to make switches between platforms, carriers will be challenged to retain their customer base. They will likely have to meet that with better valued rate plans and contract incentives.
Things continue to be looking up in the world of mobile devices. That is a good thing since it will continue to give us more to write about.
source: FierceMobile (
1
,
2
)