By 2020, the number of mobile phone owners will top those with electricity
21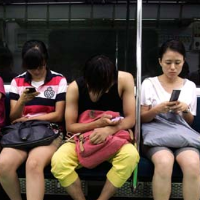 According to Cisco's annual report on mobile traffic, by 2020 the number of people sporting a mobile phone will top the number with electricity or running water. Cisco expects
5.4
billion mobile phone owners in four years, compared to the
5.3
billion that will have electricity. 3.5 billion will have running water and there will be 2.8 billion automobiles tooling down the highway.
Cisco expects 366.8 exabytes of data to be employed in 2020. That amount of data will cover the posting of 81 trillion Instagram photos or 7 trillion YouTube videos, and is ten times the amount of data that was consumed in 2015. Phones will be responsible for 81% of mobile data usage in 2020, and 5G service is expected to have its commercial launch during that year. Perhaps then, it isn't much of a surprise to see Cisco predicting that 75% of data use in 2020 will be for streaming video.
Cisco also sees the number of mobile-ready devices rising to 11.6 billion in 2020, up from the 7.9 billion devices in operation last year. The good news is that average network data speed will triple to 6.5Mbps. Since U.S. carriers already average 9.9Mbps, it will be developing countries that are more likely to see a huge increase. For example, the Middle East and Africa should see a 1500% increase in data speed by 2020.
via
CNET