Confirmed: the Nexus 5 does work with the Nexus Wireless Charging Orb
14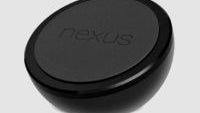 It was expected that the Nexus 5 would work with the old
Nexus Wireless Charging Orb
that was sold for a while on the Google Play Store, but it was never officially confirmed by Google, likely because there is a
new charging pad
that is expected to be released that will be compatible with the Nexus 5 and Nexus 7. But, we can confirm that the Nexus 5 does work with the old Charging Orb.
The question was never if the Nexus 5 would charge on it, because it's all the Qi standard; the question was if the magnets in the device were configured properly to hold it on the Orb. Of course, it doesn't work quite the same way as the Nexus 4. The Nexus 5 seems to have ever so slightly stronger magnets (or it could be that the device is ever so slightly lighter than its predecessor), and there seem to be more of them within the device itself. The magnets in the Nexus 4 were set lower down in the device, so if you set it on the Orb centered the phone would charge, but it would eventually slip off and stop charging. It had to be placed a bit off-center to compensate and be connected towards the bottom of the device. We're assuming .
With the Nexus 5, while you can set it on the Orb with the same off-set stance as the Nexus 4, it won't charge that way. The Nexus 5 will only charge if it is set centered on the Orb; and luckily, there are magnets in the middle that will hold it in place in order to charge properly. In limited testing, the Nexus 5 charges quickly on the Orb, and seems to hold in place without slipping off at all. The plastic backing of the Nexus 5 is far less slippery than the glass back of the Nexus 4, and it is also lighter, so that isn't much of a surprise.
Recommended Stories