Wireless charging pad for Nexus 5 and Nexus 7 on the way
6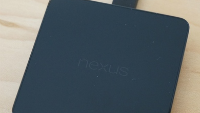 The
wireless charging orb
for the Nexus 4 was a nice device, but it was
expensive
, and it could be annoying because the rubber would attract dust which would then cause your Nexus 4 to slide off the charger and not charge. Google hasn't mentioned yet if the Nexus 5 will work with that old charger (presumably it will), but Google is also going to release a wireless charging pad soon.
The wireless charging pad will support the Nexus 5, and Nexus 7 (2013), and we can assume that it would also work with any other Qi standard compatible devices like the Nexus 4 or even a Nokia Lumia. According to
The Verge
, devices with magnets will stick to the device, but the charging pad isn't slanted like the orb, so you might not need the magnets. And, the charging pad is said to be square, but the base is smaller than the charging surface itself, which will likely help it to hold the Nexus 7.
Google has said that the pad will be made available sometime today in the Google Play Store, but there is no word on when it will show up in the store or how much the pad will cost. But, we'll be sure to update this when it is available.