Confirmed: Google Pixel and Pixel XL are manufactured by HTC
29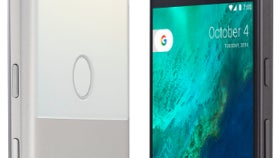 Earlier today, Google took the stage in San Francisco to announce its
Pixel
and
Pixel XL
phones (among other new products). The company emphasized the fact that these handsets were "designed and built by Google", and didn't mention HTC at all.
So, were all those rumors about the
Pixel phones being made by HTC
just rumors? Well, no.
Jeff Gordon, Senior Global Online Communications Manager at HTC, confirmed to us via e-mail that "HTC is Google's manufacturing partner for the Pixel."
It's not the first time when HTC makes a Google-branded phone, as the company also manufactured the
Nexus One
from 2010. However, while the Nexus One featured HTC's logo on the back (in addition to Google's logo), the Pixel and Pixel XL bear no trace of HTC branding whatsoever. That's because Google is in charge of everything regarding the Pixels, save for the actual manufacturing process.
Google doesn't have (and doesn't need) the facilities to literally manufacture phones, that's why it relies on hardware partners. In a way, in this case, HTC is to Google what Foxconn is to Apple (as you may know, Foxconn is building Apple's iPhones): Google and Apple design and oversee everything, while HTC and Foxconn are the ones that actually deal with the manufacturing process.