Complete Siri experience only possible on the iPhone 4S because of a tweaked proximity sensor
14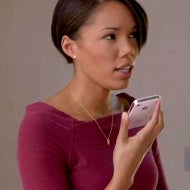 When the rumors about Apple's integrated voice recognition solution Siri started, it was widely believed that it will only be fully functional on the iPhone 4S, because of the faster multithreading dual-core A5 chip. It turns out that's not the exact or only reason.
Siri has been already ported with various success rates to the
iPhone 4
, iPad 2, iPod touch and even the
lowly iPhone 3GS
, proving that the software is not chained to the A5 only.
There is one small tweak in the building of the iPhone 4S, though, that might be the culprit why Siri would only work the way it is supposed to on Apple's latest handset. It is... hold on... the proximity sensor. iFixit, when taking the phone apart, noticed that little infrared sensor box was different that what we had before.
That in itself is not the reason for Siri's performance, but a software change is seemingly forcing it to always light up when the screen is turned on, instead of only when a call is coming, as in other handsets.
The sensor is used to measure the distance to your face when the screen is on, and thus determine whether to get Siri ready and waiting for your every word, says iFixit: "
The 4S, however, has a neurotic tendency of always wondering how close your face is. As long as the screen is activated, that IR sensor will be shining brightly
".
Here is a video from iFixit below, explaining the iPhone 4S proximity sensor deal with Siri.
source:
iFixit
via
9to5Mac