Is Apple testing Siri for the Apple iPhone 4?
57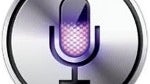 The
Apple iPhone 4S
is what we would call an incremental upgrade over the
Apple iPhone 4
. An upgraded 8MP camera is on board while a dual-core A5 processor replaces the A4 found on the previous version of the phone. And of course,
Siri is ready to assist Apple iPhone 4S users
. Of those changes, Apple iPhone 4 owners can do nothing about the first two things except spend the money to buy the new model of the device. There is something that can be done about being Siri-less on the iPhone 4.
In the middle of last month, we showed you a video of the results of
Steve Troughton-Smith's efforts of porting Siri over to the Apple iPhone 4
. Smith had been missing one key file which he found in the Apple iPhone 4S and with it, he was able to successfully bring Siri over to the older model and warm the hearts of millions of iPhone 4 owners who could not upgrade to the new model. The one drawback is that because Smith was using files that don't belong to him, he was planning on
waiting for a jailbreak solution
to the iPhone 4S before releasing his notes. But that might be a moot issue right now because it appears that Apple itself is working on porting over Siri to the Apple iPhone 4.
According to a source for
JailBreaqkNation
that is close to the guys at Cupertino, Apple staff was given an iPhone 4 using a test version of iOS 5 with Siri aboard. After the test, the special version of iOS 5 was wiped from the phones so that it could not be seen by the prying eyes of the public. It is unknown whether or not Apple is
in a rush to port over the personal assistant
since it remains a reason for iPhone buyers to pay more for the newer iteration of the device. Additionally,
an hours long server outage
that kept Siri silent throughout the country could have spooked Apple into keeping the feature limited to the Apple iPhone 4S. After all, if the Apple servers
were overloaded now
, what would happen if Apple iPhone 4 users started asking Siri questions?
source:
JailBreakNation
via
electronista