Color us surprised: this unknnown app attracted $41 million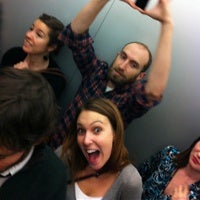 If you think an unknown Android and iOSapp accompanying a pre-launch website is not worth a penny, you maybe one of millions. But Color, as this app is called, attracted themind-boggling not one, but $41 million of venture capitalwithout much effort. The investment comes from Sequoia Capital inconjunction with Bain Capital and Silicon Valley Bank and is thelargest ever invested by them in a website that's not yet released.The secret? The application promises to link you with other peoplebased on the location of images you have taken. Cool? Yes.$41-million worthy? We doubt it.
The real secret, though, might be inthe people standing behind this project, not the actual product theycurrently have. There are 7 founders including Bill Nguyen, famousfor the Lala music service, which he managed to sell to none otherthan Apple and Peter Pham, ex-VP of business development inPhotobucket. The whole project seems just like a regular socialnetwork, except for the fact that it relies largely on your location.The distance between you and other possible connection should be upto 150 feet, but this doesn't seem like it's going to spur a massivesocial network does it? If you're interested check it out on theAndroid Market and the App Store – it's free.
source: iTunesand Android Market viamocoNews