Chrome OS tested on Samsung's Exynos 5250 ARM chip: could Chrome join the mobile OS wars?
37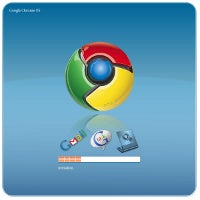 Google's Chrome operating system is being tested on
Samsung's Exynos 5250 ARM chip
. Possibly, on a new device called "Daisy." Why is this interesting? So far, there are only two Chrome OS-flavored notebooks and both are running on Intel Atom chips.
Add to this with the fact that Samsung has previously explicitly mentioned that its Exynos 5250 chip aims to end up first on high-end tablets, and only later on smartphones, so you have an interesting combination. Could Google introduce another rival to its own Android operating system? This wouldn't make much sense, but that's exactly the suggestion you'd arrive at logically.
Mass production of the Samsung Exynos 5250 chip is scheduled for the second quarter of 2012. The silicon relies on ARM Cortex-A15-based architecture with two processing cores clocked at 2GHz. Samsung is using 32nm manufacturing technology for this latest chip. It also would feature four GPU cores. All of this seems more than enough to power Google's cloud-based Chrome platform.
Additionally, the open-source Chromium project drops a reference to
"tegra2_kaen"
suggesting that Samsung's chips are not the only ones being tested.