Chinese consumers losing interest in Apple and Nokia and turn to Samsung and domestic brands
37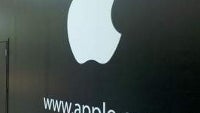 According to researcher Avanti, Apple's lead in China over Samsung in the "brand recognition" category is now a slim 1%. When Chinese consumers were asked which smartphone brand comes to mind immediately, 80.6% thought of Apple while 79.6% answered Samsung. And in the categories of "most anticipated smartphone purchase" and "most used smartphone brand," Apple trailed its Korean rival by a fairly large figure and is continuing to drop. Also losing popularity in China are other manufacturers like HTC and Nokia.
Moving up the list are domestic handset producers like Huawei, Lenovo and Xiaomi which are taking advantage of the home court advantage. Meanwhile, Nokia dropped from first place in the most used smartphone category in 2012 to third place this year, trailing Samsung and Apple. Huawei is fourth followed by HTC.
The survey shows some interesting trends. For example, a lot more Chinese consumers appear willing to make their next purchase an Xiaomi, a number far higher than the manufacturer's current market share. That is due to heavy interest in the
Xiaomi Red Rice, a quad-core phone priced at the equivalent of $130 USD
.
When surveyed about brand loyalty, Apple came in first followed by Samsung and Xiaomi. Nokia and Huawei round out the top five. For those using a brand out of the top five, by a large margin, more said they wanted to switch to a Samsung model than the number that said that they wanted to swap to an iPhone. For example, 33.8% of HTC owners in the country said that they would like to swap to a Samsung branded model eventually.
source:
DigiTimes