Qualcomm and various phone manufacturers support China Unicom's 5G announcement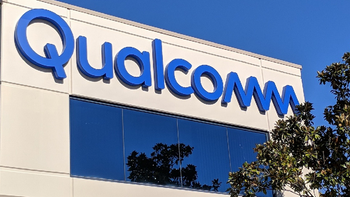 U.S. based chip designer Qualcomm announced on Monday
that it supports the introduction of China Unicom's 5G services in the largest smartphone market in the world. Qualcomm's latest and greatest Snapdragon 855 Mobile Platform and Snapdragon X50 5G modem chip were used on 5G phones from manufacturers like (in alphabetical order) nubia, OnePlus, Oppo, Vivo, Xiaomi and ZTE. Devices from these companies were part of Monday's event. China Unicom said that it is the first Chinese carrier to announce that it will offer 5G wireless service to consumers in the country.
Starting tomorrow and running through April 25th, Qualcomm, China Unicom and the aforementioned phone manufacturers plan on showing live demonstrations of 5G at the 2019 China Unicom Partner Conference in Shanghai. These demonstrations will show OTA connections made using China Unicom's 5G network and devices powered by Qualcomm's 5G solutions. Consumers in China hope that 5G phones and service will be made available later this year. Those attending the conference will get to see HD video streaming, cloud gaming, web browsing and realtime sharing of data between devices and the cloud all over a 5G network.
"For the past decades, our technology has been a foundation for the wireless evolution. It takes many years of R&D, specification, prototyping, testing, trials and product development to bring a new generation of mobile technology to China and the world. Like previous generations, 5G is the result of more than a decade of collaborative efforts by Qualcomm Technologies and our ecosystem partners, with the mission of preparing the mobile industry for 5G rollout starting this year. We're excited for Chinese consumers to experience 5G's truly transformative wireless experience in 2019."-," said Frank Meng, Chairman, Qualcomm China
5G data speeds run up to 10 times faster than 4G LTE speeds. The next generation of wireless connectivity is expected to lead to the launch of new services and businesses world wide in the same way that 4G LTE networks gave rise to new businesses. For example, the ride sharing industry was born thanks to the replacement of 3G data with faster 4G LTE service. The creation of this industry helped birth multi-billion dollar companies like Uber and Lyft.