Check out this video which shows images of Steve Jobs and Steve Wozniak from the old days
16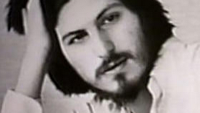 Seeing a variety of pictures featuring the images of Steve Jobs and Steve Wozniak during the early days at Apple is like watching history in the making. It's akin to viewing those early pictures of the Beatles in 1962 just after Ringo replaced Pete Best on the drums and George Harrison received a black eye from an upset fan.
The point is, you know what is eventually going to happen even if Jobs and Wozniak had no idea at the time that the company they just founded would end up becoming the most valuable corporation on the face of the earth. Honestly though, who could have foreseen everything that took place, including Jobs' removal from the company he co-founded, and then his triumphant return. The iMac, iPod, iPhone and iPad, Apple Store, and iTunes; it all lay ahead for Steve Jobs. Wozniak would go on to become a sought after statesman and
after Jobs' death
, he became the living legend who was connected to the amazing story of Apple.
The first voice you will hear on the video is that of Paul Terrell, who owned a computer store and purchased 50 Apple I computers from Jobs and Wozniak with the condition that they be sold fully assembled. The video also contains a song played at San Francisco's Moscone Center on April 24, 1984 to help introduce the Apple IIc, where is where the video might have come from.
By the way, that is NOT the stainless steel model of the Apple Watch on Jobs' wrist. We just want to put an end to
any sort of time-traveling rumors right now
.
source:
FastCompany
via
RedmondPie