Check out these ads for mobile carrier Three; "When stuff sucks make it right"
5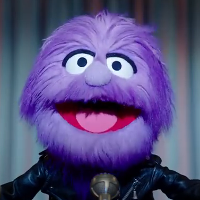 U.K. carrier Three sounds like it is about to take a page out of the T-Mobile playbook. According to the mobile operator's web site, "
The mobile industry sucks, and for too long it's gone unchallenged. At Three, we're changing all that. From being charged expensive roaming fees, to having to pay extra for 4G, we're taking a stand to #makeitright.
"
A pair of new ads for the carrier star a Muppet-like character called Jackson. In the first ad, Jackson is having a bad day. He is rained on, attacked by a dog and when he finds shelter under an awning, a doorman chases him away. But a reflection in a puddle triggers the memory of his dad telling him to "make it right." From that moment on, things change. Our hero becomes a champion for the underdog, comforting a little girl who drops her ice cream and helping others in bad situations. It all culminates in a rousing final number.
In the second spot, the puppet says that "
For years, mobile companies have been neglecting their customers
." In a speech worthy of any of the presidential hopefuls in the U.S., Jackson introduces Three's new raison d'être.
When stuff sucks, make it right
. Sounds like a great mission statement for a mobile carrier.
Check out both ads in the video slideshow below.
source:
Three
via
TechRadar