Check out these RPG games for Android while they are discounted to $0.99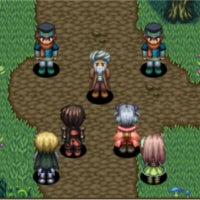 If you are a fan of classic RPG games like Chrono Trigger or Secret of Mana, then this next bit might interest you. There are six RPG games from Kemco up for sale on the Play Store right now. You can get each for $0.99 and they all offer that good old Japanese RPG recipe – a pinch of magic, a handful of evil creatures, one unexpected hero, lots of dungeons, prolonged walks in the woods, and awkward conversations to taste. Pour it all in a faraway land or place it on a flying continent, shake, don't stir, and serve to the hungry RPG gamer, for countless hours of exploring.
When doing battles, the game switches out from its normal bird's-eye view, and brings you down closer to your characters, where you can watch them fight in their full manga-animated glory. The fights are turn-based, so you don't have to worry about controlling all your characters at the same time.
On to the games!