Check out all sides of the Note 7 in blue, silver and gold, with color-coordinated S Pen to match
27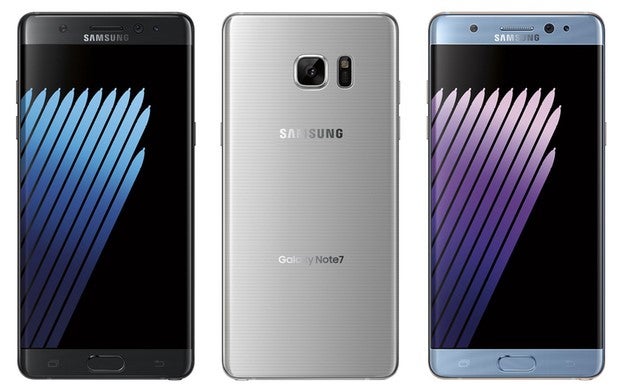 First leaked images have 'Galaxy Note7' rendered on the back, the new ones have just 'Samsung'
Wowzers, Samsung better hurry up with the
Note 7 unveiling
, as the only thing we are wondering about by now is if it will be fitted with the new Corning Gorilla Glass 5, or is it too late in the production chain for that. Right after the Blue Coral version
leaked with the S Pen pretty boy on top
the other day, then today
the handset leaked in gold
, now we have it in all unorthodox hues like gold, blue and silver, and from each side at that, in pretty official looking renders.
These new images differ from the first renders that leaked, and which you can see in the header above, in the fact that there is no "Galaxy Note7" stamp on the back, so make of it what you will. Not that they don't confirm most of what we have heard or seen before, but still, it's the side views that matter here, as they are seen for the first time. Everything that has been rumored so far about it, is being confirmed by the pics. We have the sloping screen sides of Samsung's signature "edge" flexible display, the two opening at the right of the earpiece that are said to be an iris scanning biometric setup.
Moreover, the images confirm that the S Pen stylus will be coordinated with the chassis and the sides for each color available, including the brushed metallic sides of the phone. Whether or not this means that
the S Pen will be the star of the show this year
, remains to be seen, but we will be sure to let you know around announcement time.