Best "affordable flagship" phones in 2019
28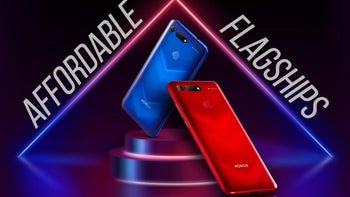 What are the best "affordable flagship phones" this year?
To answer that, we have to first define the curious phenomenon of a "budget flagship". First, we know that people want the best phone they can get, but of course without paying the high bill that usually comes with a flagship. Many companies have recognized this desire and have come up with clever ways to deliver phones with top-rate specs yet a much more affordable price.
The first such phone might have been Google's own Nexus, which was offered with flagship processors and back in the day, you could buy one for just $300 brand new. Then, OnePlus came with its fair share of "flagship killer" slogans, and then others like Xiaomi and Honor followed. With time, these phones have gotten better and better to the point that many people these days would actually prefer such a phone over a mainstream flagship for a number of reasons.
So... what are the best affordable flagships this year and what makes them stand out? Join us as we take a look.
1. OnePlus 7
*Not available in the US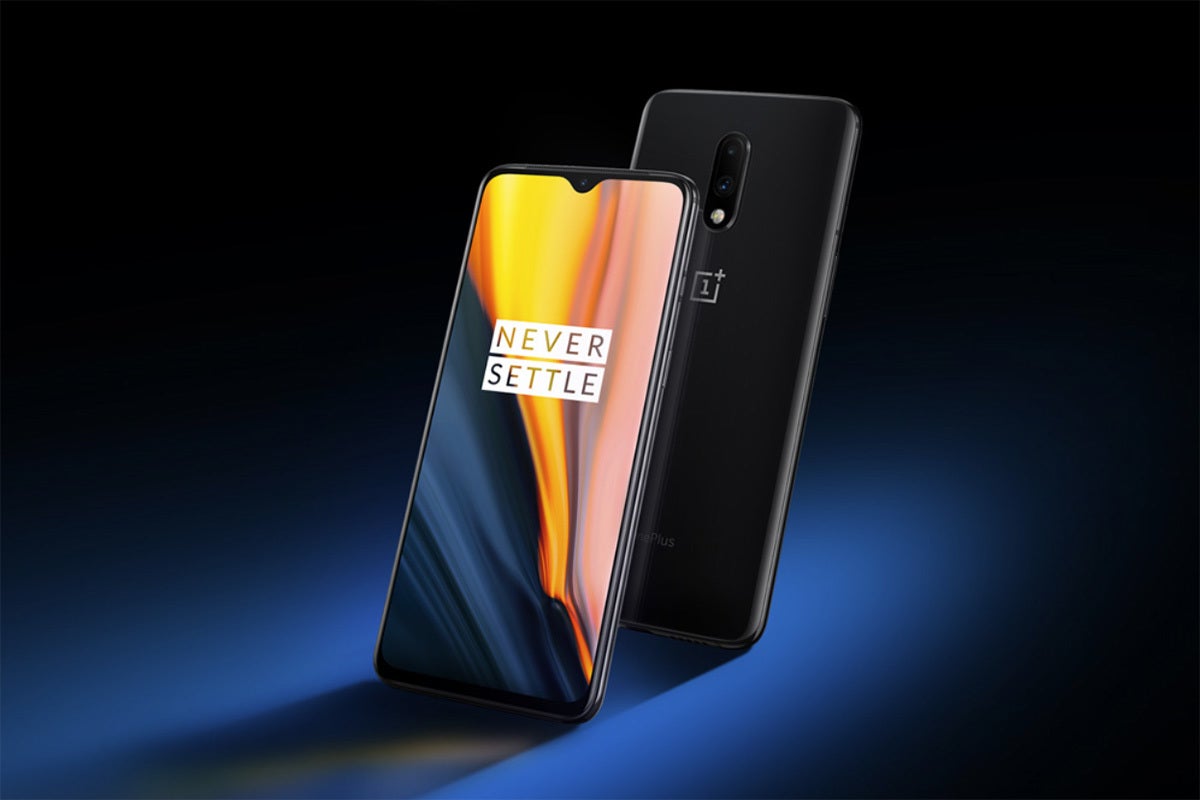 OnePlus remains our top choice for a budget flagship this year.
The OnePlus 7 might not be quite as impressive as the 7 Pro edition which has that 90-hertz display, the new vibration motor and the triple camera magic, but the regular 7 is a super solid performer at a very reasonable price that delivers when it comes to the fundamentals.
And those fundamentals are the extremely zippy performance thanks to the Snapdragon 855 chip under the hood, the clean, clutter-free experience and the improved quality from the single rear camera sensor. Add to that an impressive battery life, flagship-grade design and super fast charging, and the OnePlus remains the best option for most buyers in this price range.
2. Google Pixel 3a and 3a XL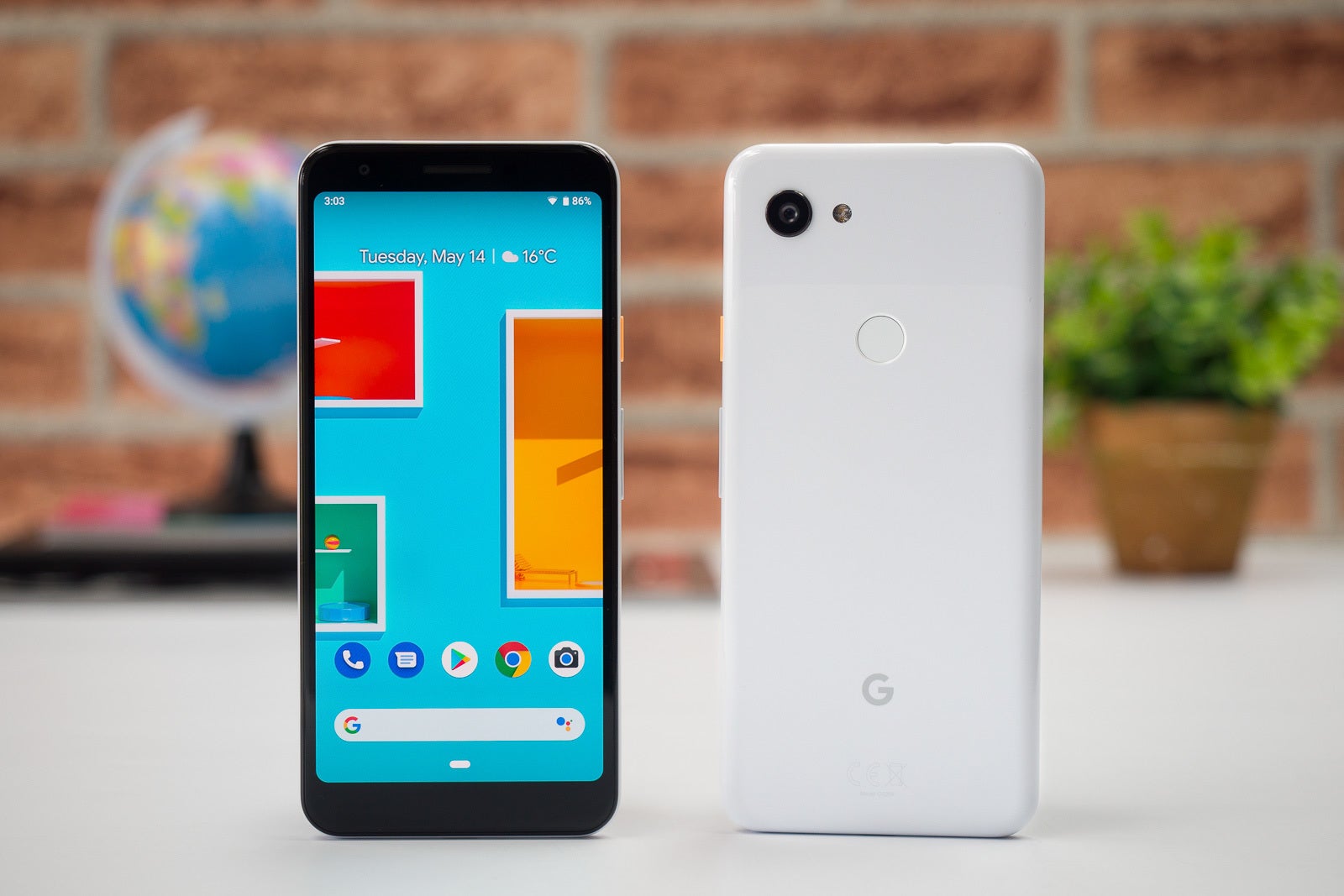 The Google Pixel 3a bring a small revolution in affordable phones: at just $400 for the small 3a and $470 for the larger 3a XL model, these two gadgets bring the flagship Pixel camera phone experience, something that simply no other phone in this price range can match. So if you want a cheap phone and a great camera, that's pretty much your only option.
Google makes a few compromises to get the 3a to be so affordable: first and foremost in terms of styling and looks as the 3a series are made of plastic and don't quite have the solid build quality of a modern flagship, and secondly, the bezels that are definitely way bigger than on contemporaries and give the phones a decidedly dated look.
But if you don't care about that, you would be pleased with the performance and the 3 years of timely software updates are another great thing that you will not get on other devices.
3. Xiaomi Mi 9
*Not available in the US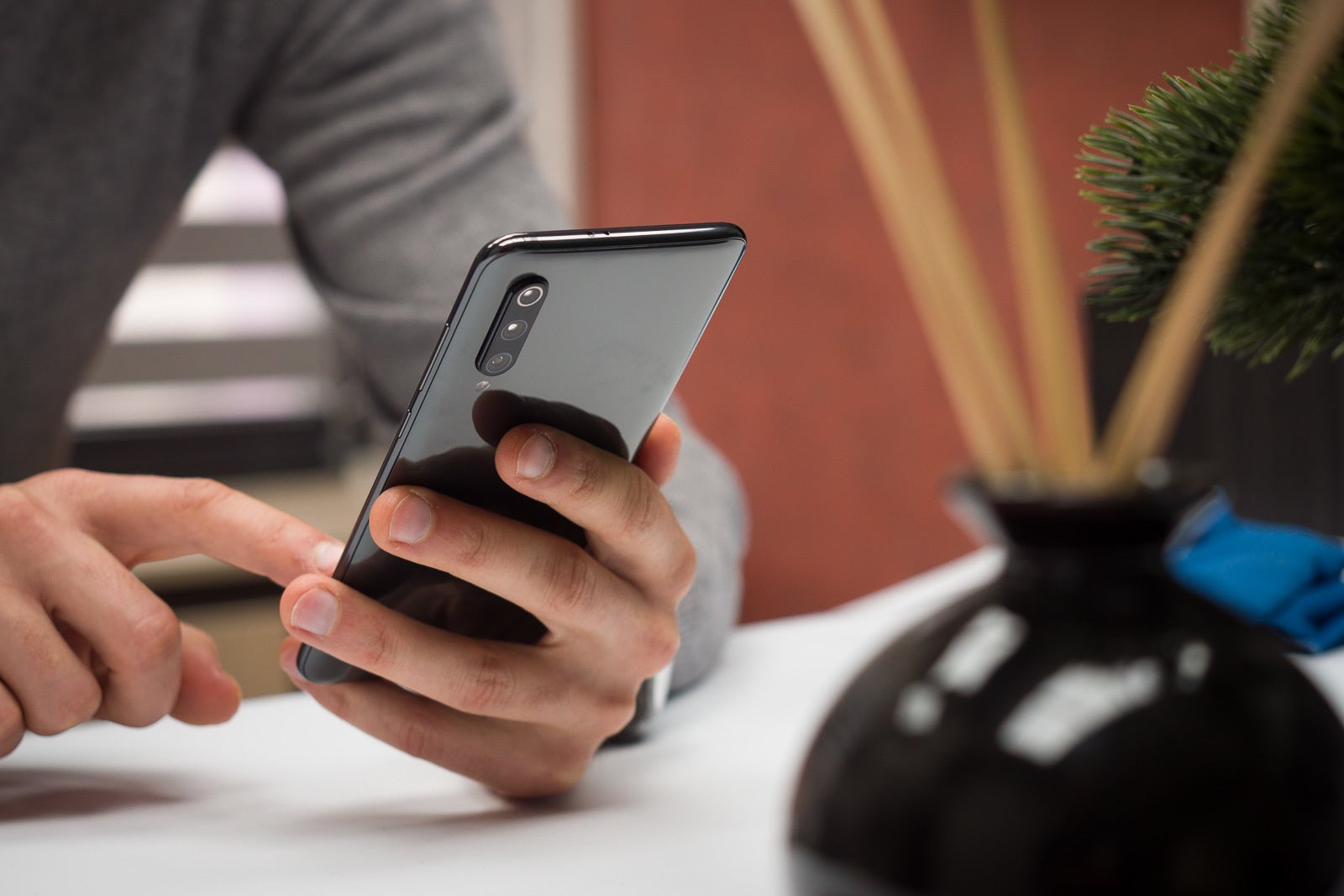 The Xiaomi Mi 9 is the most affordable phone with the newest Snapdragon 855 on board and it is probably the most affordable phone with that flagship chip on board. It features a very sleek, thin design, excellent camera performance and a battery that lasts a long time.
The only big downside is the MIUI custom interface that serves ads in certain countries like India (you don't get ads in the MIUI version on Xiaomi phones in Europe, however).
4. Honor View 20
*Not available in the US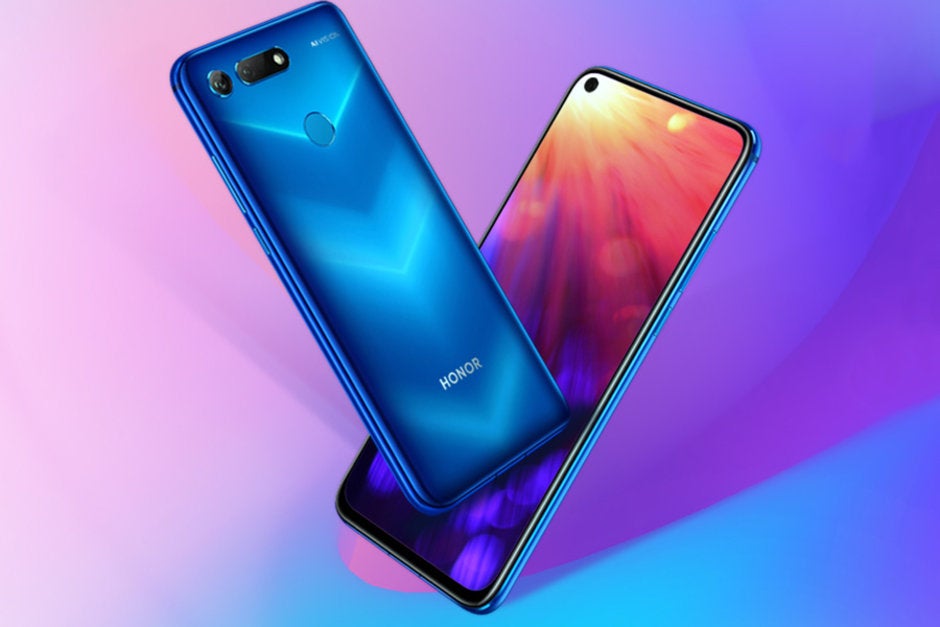 Honor is an offshoot of Chinese giant Huawei, but it operates with no physical stores and relies on word-of-mouth and has no big marketing budget, which saves it a ton of money. This is what makes phones like the Honor View 20 possible.
The View 20 sports a 6.4-inch LCD screen and Huawei's own Kirin 980 chip inside, the first 7nm chip ever released for Android phones. Huawei's years of effort in making chips have definitely paid handsomely as the Kirin 980 beats the Snapdragon 845 in terms of performance. The View 20 also sports a big, 4,000mAh battery and is a looker, with that distinct V-shape on the back. The phone also features a 48-megapixel Sony sensor for the main camera that we expect to see in many phones in 2019. This sensor combines four pixels into one to deliver 12-megapixel images with superior night time performance.
5. Pocophone F1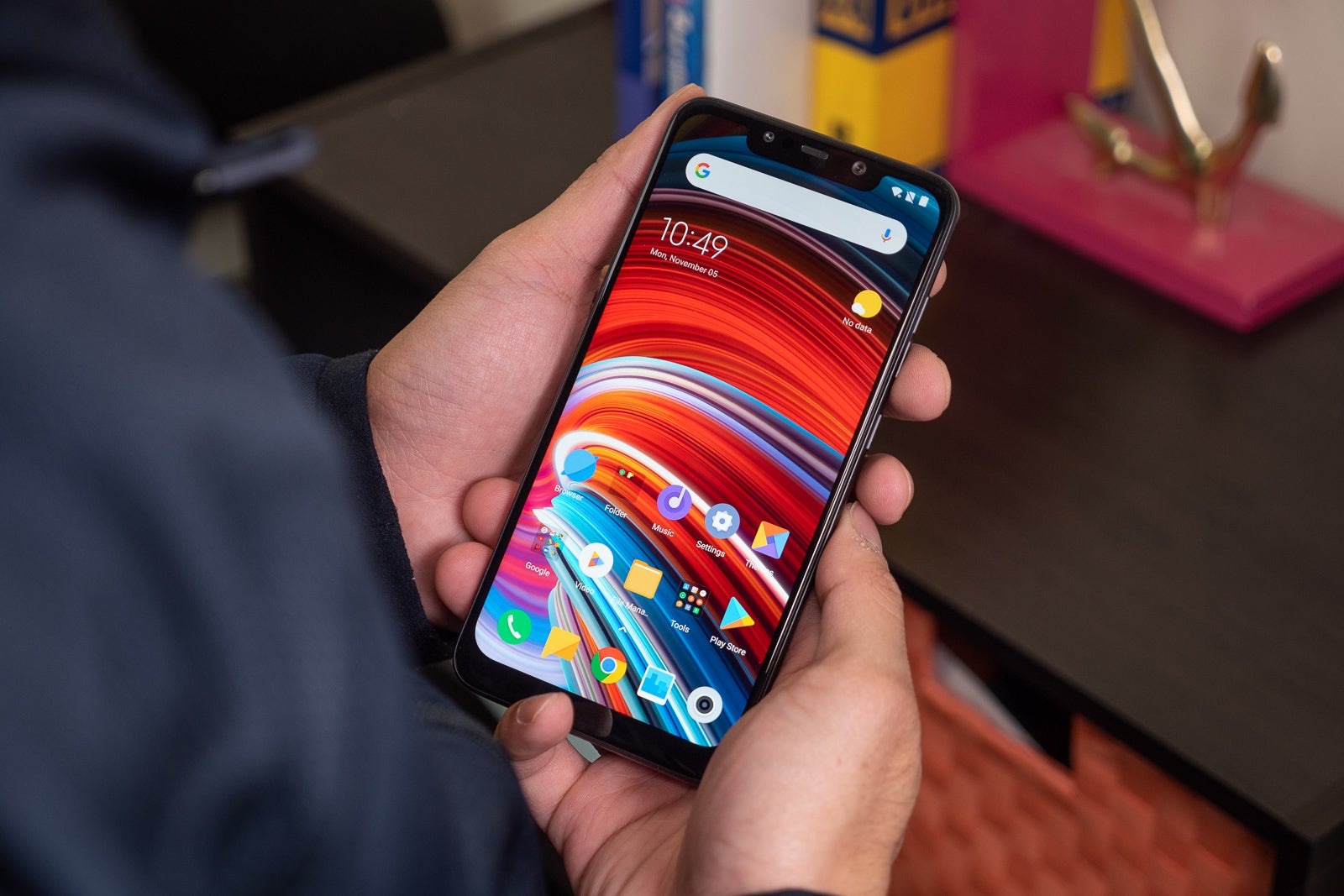 The Pocophone F1 was one of the biggest surprises of 2018 and it's a great value still this year.
The Pocophone really exceeds expectations: it is incredibly fast, equipped with the flagship Snapdragon 845 system chip on board, and it has a very good looking LCD display and a very decent camera (but it falls short of premium phones in this regard). All of that at an unprecedented starting price of just $350! No wonder people are excited, you can buy three Pocophones for the price of one iPhone XS and still have a benjamin left in your pocket.
We also love the large, 4,000mAh battery under the hood and we get between a day or even two out of it, so battery life is really great too.