Castle Doombad, a cartoonish villain simulator, goes free on iOS and Android
3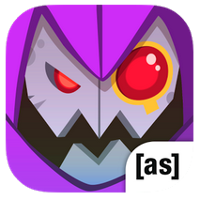 Most video games put you in the shoes of the good guys, but Castle Doombad, a tower-defense game that
we told you about several months ago
, doesn't fall to this category. In this title, you play as a nefarious villain, Dr. Evilstein, who has to rig his lair with a slew of traps and prevent a party of knights from recapturing the beautiful princess that unwillingly dwells in the attic. Of course, said damsel is there as Dr. Evilstein desired this.
Well, what sounds like a fresh and curious title was initially priced at $2.99 and came with a number of in-app purchases, which was generally not well-received among most gamers. Thus, the developer of the game just released an ad-supported, yet free version of Castle Doombad, dubbed Free-to-Slay, which can be obtained and played for free.
Yet again, Castle Doombad Free-to-Slay comes with a pack of in-app purchases on its own, too, but these have seen some changes from the ones that were initially available in the paid version – they are a tad more expensive than the ones in the premium version of this tower defense game. Speaking of the latter, it's still available on both Google Play and Apple's App Store.
Download: Castle Doombad Free-to-Slay (
Android
|
iOS
)
via: P
ocket Gamer