Carrier IQ saga continues, Senator Al Franken still demanding answers
8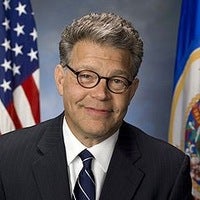 By now, even if you are not a smartphone aficionado, you have probably heard about the whole Carrier IQ story. In a nutshell, the controversial software was discovered to be operational on millions of handsets worldwide and was accused of collecting personal data without the user's consent. And while the company behind it claims that
Carrier IQ is not as malicious as it seems
, others are
still not so sure about that
.
Senator Al Franken
is one of the figures whose attention was drawn by the Carrier IQ saga. On December 1, he contacted the makers of Carrier IQ and demanded an explanation as to how the software operates, what data it collects, and who has access to the records. Letters were also written to AT&T, Sprint, Samsung, HTC, T-Mobile, and Motorola, all of which confirmed using the software. By now, Sen. Franken has been responded to by all but T-Mobile and Motorola, and here is the statement that he posted on his personal web page after reviewing their answers:
"I appreciate the responses I received, but I'm still very troubled by what's going on,... People have a fundamental right to control their private information. After reading the companies' responses, I'm still concerned that this right is not being respected. The average user of any device equipped with Carrier IQ software has no way of knowing that this software is running, what information it is getting, and who it is giving it to-and that's a problem. It appears that Carrier IQ has been receiving the contents of a number of text messages-even though they had told the public that they did not. I'm also bothered by the software's ability to capture the contents of our online searches-even when users wish to encrypt them. So there are still many questions to be answered here and things that need to be fixed."
The companies' exact responses are available for anyone to read, but Sen. Franken's statement summarizes them pretty well. T-Mobile and Motorola are expected to come up with a response by December 20, but we doubt that it will differ in nature from the ones Sen. Franken has gotten by now. Sadly, the Carrier IQ software appears to be a threat to subscribers' privacy to some extent, even though its makers refuse to admit it. Well, all we can do is wait and see whether carriers and manufacturers will finally do something in order to address the issue.