Carrier IQ under investigation by Federal oversight commissions
5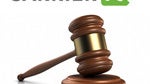 While some of the recent information on Carrier IQ suggests that the data-collecting software
isn't quite as malicious
as originally made out, it is none-the-less getting even more regulatory scrutiny as
word has arrived that both the FCC and the FTC are investigating Carrier IQ
for potential privacy violations and "unfair or deceptive" practices towards consumers.
Although official spokespersons for both agencies declined to officially confirm or deny the investigations, FTC officials confirmed the probe anonymously, and a Carrier IQ spokeswoman said that Carrier IQ executives had met with federal investigators from both commissions.
Mira Woods, a member of Carrier IQ's marketing communications department, indicated that "We are complying with all investigations at this time as we have nothing to hide," adding, "We have been completely transparent through this process."
Carrier IQ has been receiving heat since security researcher Trevor Eckhart
revealed
the extent of information that Carrier IQ's software can track and report to carriers. Carrier IQ initially
denied many of those charges
, especially the ability to log keystrokes, but has since admitted that because the software takes note of such interactions that it's possible that this sort of information could be recorded "on accident".
One thing is clear: all of the attention being placed on Carrier IQ and the mobile networks is unlikely to go away any time soon. And in all probability, that's a good thing for consumers.
source:
Thew Washington Post
via
The Verge