Candy Crush Saga heading to CBS Television as a one-hour game show
5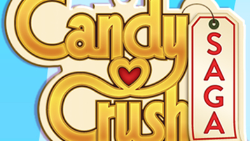 Even though
its records have been smashed by Pokemon Go
, Candy Crush Saga remains extremely popular. Combined, Candy Crush Saga and Candy Crush Soda Saga are both in the top ten of the highest grossing mobile games in the U.S. With the continued popularity of the franchise, CBS has ordered a new one-hour live action game show called
Candy Crush
that is based on the mobile games.
The televised version of the game will have teams made up of two people playing on a huge, interactive game board in an attempt to be crowned the champions. The game will be distributed in the U.S. by CBS Television Distribution, and will be broadcast on the CBS Television Network. Overseas, distribution will be handled by Lionsgate. Executive producer of the Candy Crush show will be Matt Kunitz, known for television shows such as
Wipeout
and
Fear Factor
. Kunitz says that he is "excited to amp up the action and visuals in our huge Candy Crush Arena."
"We are huge fans of Candy Crush and, like so many others, we know the 'rush' of advancing to the next level of the game. We're excited to work with Lionsgate and King to adapt one of the world's most popular and entertaining game franchises for television and make it available to its massive, passionate fan base who can watch and play along at home."-Glenn Geller, President, CBS Entertainment
CBS did not give a date for the show's premiere, and no host for Candy Crush has been announced. The network will announce both at a future date.
source:
CBS
via
MacRumors