Canada's Competition Bureau wants Canadian carriers to turn over papers relating to iPhone sales
43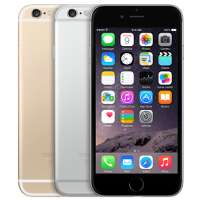 Are Canadian consumers paying more for the Apple iPhone than they should be? The country's Competition Bureau wants Canadian carriers to turn over documents related to their sales of the iOS powered handset, claiming that Apple is using its position in the industry to force carriers to push the iPhone over the competition's wares. The investigation started in March 2014 when the Bureau became aware of anti-competitive clauses that Apple Canada had included in its agreement with Canadian carriers.
The Competition Bureau is not happy with the 46,000 documents that Apple turned over to it in March and is now widening the request for documents to include papers from Bell Mobility, Rogers, Telus, MTS Inc., Bragg Communications Inc., Saskatchewan Telecommunications, Tbaytel and Videotron Ltd. The agency needs approval from the Federal Court to demand that the carriers turn over the requested documents. What the government is looking for is proof that Apple has a role in setting prices for the iPhone and handsets produced by the competition.
A spokeswoman for the Competition Bureau, Gabrielle Tassé, confirmed that motions were filed Monday by the agency and that it had not yet received a ruling from the Federal Court. The contracts being requested are those dated as far back as January 1st 2008. If the Federal Court approves the request, the carriers will have to turn over information related to the prices they pay Apple for iPhones, how they set prices for the iPhone, and how wireless plans are set for all smartphone users.
"Apple is in some hot water and it looks like the Competition Bureau is closing in. They're not going to let this one go."-Anonymous source familiar with the proceedings
If the Federal Court rules in favor of the Canadian agency, the carriers will have 75 days to turn over the requested documents to the Competition Bureau.
source:
FinancialPost
via
MobileSyrup