Camera+ brings extensive iPhone 7 Plus dual lens support and RAW shooting in latest update
1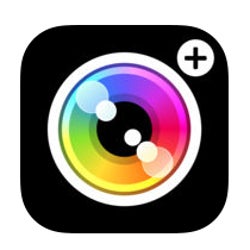 Since Apple launched the iPhone 7 Plus, many developers updated their camera apps to support the smartphone's dual-camera setup on the back.
Camera+ has just introduced extensive
iPhone 7 Plus
dual lens support for its app. Basically, when using the latest version of
Camera+
, you can now select the shooting mode: wide angle or telephoto lens. This way you can choose what lens you want to shoot with at any given moment.
However, if you don't want to be bothered and asked which lens to choose each time you want to shoot, you can simply let the app set to Duo mode.
Aside from more iPhone 7 Plus dual lens features Camera+ added a couple of other new options for those who own a compatible iPhone, RAW shooting. The new feature is available for iPhone 6s,
6s Plus
, SE, as well as 7 Plus.
The new setting has been added in the Quality & Format menu. Shooting in RAW will allow you to get higher quality pictures with your iPhone camera since this type of photos store more info than normal JPEG or TIFF photos.
Along with
RAW shooting
, the developers also added RAW editing, so you can now make adjustments to the pictures that you've taken in RAW.
Usually, the standard pictures taken with the Camera+ allow you to apply filters from The Lab, but RAW photos can now be "re-developed" using a new suite of editing tools from the RAW Lab.
One other new feature included in the update is
haptic feedback
, which should bring "
new life to elements like the Camera+ shooting control wheels.
"