CNN names T-Mobile its tech company of the year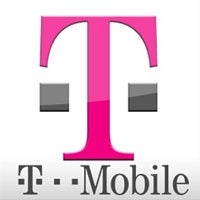 On Wednesday, CNN named T-Mobile as its tech company of the year. The Cable News giant pointed out that the upstart carrier has been leading the way in the wireless industry thanks to the innovations it has come up with. Earlier this year, the carrier announced that it would allow its customers to listen to certain music streaming apps
without it counting against their monthly data cap
. Just a bit over a week ago,
the carrier announced Data Stash
. This allows T-Mobile subscribers not on an unlimited data plan, to stash their unused data at the end of each month for later use. Those signing up for the plan receive 10GB of data from the carrier to start with, and data continues rolling over for a 12 month period. The new feature debuts next month.
CNN does give honorable mention to Apple for the
Apple Watch
and Apple Pay. Microsoft also gets a nod from CNN, saying that the company "
has been on a tear
" since Satya Nadella took over as CEO.
But T-Mobile has added a leading 3.5 million new subscribers this year, and now has 18% of the wireless market in the states. That is up from 11% at the beginning of this year. Amazingly, one-third of mobile subscribers opening a new wireless account, or switching carriers, are choosing T-Mobile. Starting from zero, T-Mobile now has a 4G LTE signal that covers 260 million Americans. By the end of next year, that figure will hit 300 million, which is the same amount that Verizon and AT&T cover with their service.
The carrier's CEO, John Legere, has managed to capture the anti-establishment feeling of T-Mobile with his longish hair, casual dress, and his penchant for saying anything at anytime. As the executive points out, "
There's always some Shmoe who thinks we don't have the iPhone and our network blows. Those days are gone
." And CNN not only realized this, it named T-Mobile the tech company of the year against some mighty tough competition.
source:
CNN
via
TmoNews