Bump begone! Galaxy S7 camera to sit almost flush
56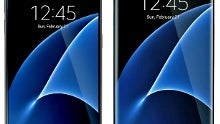 Samsung's Galaxy S series is no stranger to a pronounced camera hump. While users surely appreciate the ability to take great snaps and record in high-def, fans of seamless design often berate the protruding module. With the
Galaxy S7
and
S7 edge
now incoming, the overall design
doesn't appear to be changing
a great deal. But as we saw with the recent
rear-view leak
of the S7 duo, there may be a Note 5-like roundness to the back, which, it seems, will help to reduce the camera bump to less than a millimeter.
From
what we've heard so far
, the 16-megapixel shooter of the S6 line will be replaced by a 12-megapixel sensor, which is said to offer a number of tweaks and improvements for a better all-round performance. From an aesthetic point of view, the camera module could also be shaved down to an
"almost imperceptible"
level, according to OnLeaks' Steve Hemmerstoffer.
Apparently, the Galaxy S7's camera will protrude a mere 0.8 mm. It's not quite flush, of course, but it's a vast improvement over last year's main shooter, which stuck out like a comparable sore thumb at 1.7 mm.
For a bit of perspective, Hemmerstoffer has also shared an image on his Twitter page detailing the difference between old and new: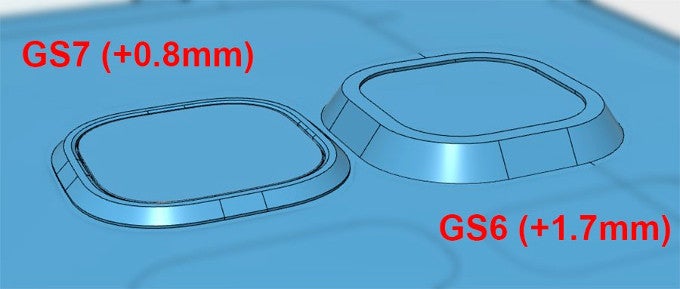 If the final design of the S7 does manage to tuck most of the camera in, one suspects that few tears will be shed. Many of you guys have
expressed your hatred
for camera hardware that ventures beyond the confines of the overall design. While it probably won't be a deal-breaker for most, it's good to see Sammy pushing for a more polished finish.
It's unknown whether this new info applies only to the standard Galaxy S7, or to both new models. But since — as you can see from the side-by-side thumbnail — they'll be almost identical looks-wise, it seems likely that both models will enjoy similar camera bump reductions.
We'll have more as and when it arrives, so stay tuned.