Boomerang for Android gets update to add push notifications and alias support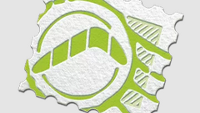 Late last month, we told you that Gmail extension Boomerang
had come to the Google Play Store
so that it could be used on your Android device. Boomerang allows you to write an email and
schedule it
to go out at a later time. And while writing an email, it can search throughout multiple Gmail accounts to help auto-complete an address. Other features allow you to track emails that you send over Gmail. A single swipe from the "in-box"can archive or delete an app.
A new update to Boomerang on Monday adds a couple of new features that can allow you to replace your Gmail client completely with Boomerang. The first is a new option that allows users of the app to receive
push notifications
of new incoming email. The second update allows those sending out a message to use an alias in the "send-as" box. This way your email message can be sent anonymously. With the new additions, Boomerang can do just about everything that you need it to as a stand-along Gmail client.
Boomerang remains a free update from the Google Play Store.
source:
GooglePlayStore
via
MobileSyrup