Bloomberg: Apple is prepping a dedicated AI processor
32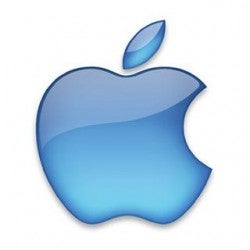 According to a source familiar with Apple's plans, the company is designing an artificial intelligence-focused chip that would concentrate on functions that would normally requite human intelligence. This includes facial and speech recognition. Apple feels pressured to regain the advantage it once had in this space when it surprised everyone with the inclusion of personal assistant Siri. That took place on October 4th, 2011 with the release of the
Apple iPhone 4s
.. Since then, not only have companies like Google, Amazon and Microsoft caught up with Apple's technology, many are well ahead.
Apple currently uses both the central processing unit and the graphics processing unit in its devices to handle processes that use AI. Apple could increase processing speed and preserve battery life by having a dedicated chip handle any AI tasks. Chipmaker Qualcomm already has an AI module built in to the Snapdragon 835 chipset, which is currently running high-end Android devices like the
Samsung Galaxy S8
and
Galaxy S8+
. The chip will also be found inside the recently introduced
HTC U11
.
According to the source, Apple plans on offering third-party developers access to the chip, which will allow them to include AI features on their apps. Former Apple analyst Gene Munster points out the reasons why Apple is working on this chip. "Two of the areas that Apple is betting its future on require AI," said Munster. "At the core of augmented reality and self-driving cars is artificial intelligence."
We could hear more from Apple about this AI chip during WWDC, which starts next month. Apple will also introduce iOS 11 at the annual conference, which will take place June 5th through June 9th.
source:
Bloomberg