BlackBerry to focus on high-end QWERTY devices and not touchscreens in the future
16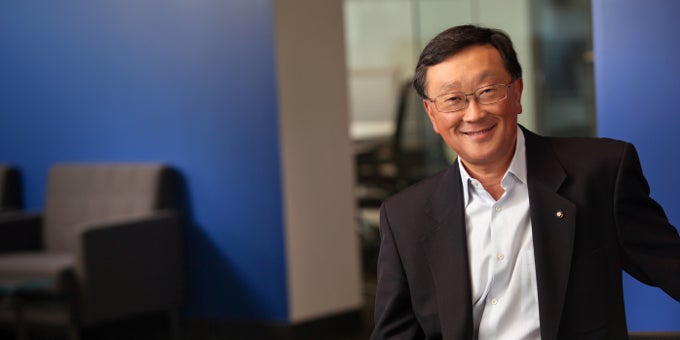 Last week, it was misinterpreted that
John Chen is putting BlackBerry's smartphone business
on the market and the CEO
had to clarify that this isn't going to happen "anytime soon"
. Although the troubled company made ends meet and
cut down the losses significantly during the last fiscal quarter
, it's still far from being back on its feet. However, CEO John Chen and John Sims, the company's president for global enterprise services, yet again made it clear that BlackBerry would continue to produce mobile phones in the future, but this time it would focus on what enterprise customers wanted – high-end smartphones with QWERTY keyboards.
This matches up with the
claims that the CEO made roughly a fortnight ago in a video interview with CBC
. Apparently, most of BlackBerry's enterprise customers did not fancy the company's recent touchscreen smartphones and demanded that John Chen and his employees treat them with more old-school, keyboard-sporting smartphones.
"We'll concentrate on high-end phones for the enterprise customer,"
BlackBerry's head claimed.
"The majority of our phones will be keyboarded, but there will still be touch screens."
Interestingly, Chen confessed that he also favored QWERTY smartphones and told a funny joke that explained his preference. Allegedly, Chen was texting a colleague with his touchscreen BlackBerry and the auto correct feature of the device modified
"in the car"
to
"in the cat"
.
So, what does this mean? Simply put, you should expect the majority of future BlackBerry devices to look more like
this unreleased handset
and not like
this beautiful concept
.
source:
PCMag
via
BerryReview