John Chen speaks: "We are here to stay, I know I have to make money"
28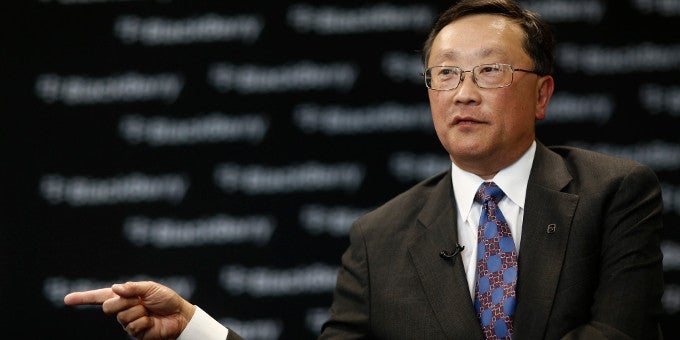 BlackBerry won't go without a fight. This was declared by its CEO, John Chen, in a recent interview with a Canadian business show. Apparently, Chen believes that his company has "
a lot of values
" and the CEO claimed he won't sell BlackBerry unless the company's shareholders demand it. Still, if they decide to do so at the moment, they might lose profits, Chen declared.
The head of BlackBerry also revealed that in order to stabilize the troubled Canadian manufacturer, he and his team will focus on the enterprise and high-end consumers even more in the near future. Still,
"BlackBerry won't go away from the mass market"
, Chen assured.
John Chen also said that many enterprise customers, who are dependent on the company's services, are really concerned about BlackBerry's financial condition. The CEO assured them that
"BlackBerry has the technology and the people"
to cope with the current difficulties. When talking about the current condition of the company and the concerns of its enterprise customers, John Chen said that BlackBerry
"is here to stay"
.
"We have over 60 million enterprise subscribers."
In addition, it was revealed that a great amount of enterprise users demanded that future BlackBerry devices contain a physical keyboard and a more classic user interface. It seems that the
recently restarted production of the BlackBerry Bold 9900
is among the first steps in this direction, as Chen most likely sees this device as a stepping stone to newer devices, such as the BlackBerry Q20 and the rumored Windermere.
BlackBerry
released its financial report for the fiscal 2014 the other day
, which revealed that John Chen might be steering the company into the right direction – although the revenue fell below a billion during the last financial quarter, the company succeeded in cutting down its losses to roughly $420 million, which is about ten times less than the massive $4.4 billion catastrophe in the previous quarter.
You can check out John Chen's full interview below.
source:
CBC
via
CrackBerry