BlackBerry cofounder Mike Lazaridis is confident users will switch to BBM when it goes cross-platform
11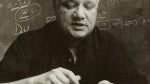 There has been very little information released so far about the upcoming release of a BlackBerry Messenger app for both Android and iOS, but someone with some inside information (not to mention quite a large bias) is bullish on the prospects for BBM. BlackBerry cofounder and ex-coCEO Mike Lazaridis is confident that users will switch to BBM when the
app goes cross-platform
.
Not to mince his words at all, Lazaridis went so far as to say that "BBM is by far the most compelling wireless experience and wireless social-networking environment." Now, had Lazaridis stuck with the idea that BBM is one of the more compelling mobile messaging platforms, we could get behind that idea, but it feels like Lazaridis went a bit too far in trying to talk up BlackBerry's offering.
Lazaridis' confidence wasn't just limited to BBM either, he had some bombastic things to say about BB10 and current CEO Thorsten Heins as well, "Not only is BlackBerry back in a big way with BB10, [Heins is] also showing he can expand that vision to other platforms." Again, we're not sure we can get on board with BlackBerry being "back in a big way". And, while Heins is definitely showing he can expand the BB vision, it is still a big risk to make one of the major drawing points to BB not exclusive anymore.
It's also good to keep in mind that Lazaridis does have a history of saying some
pretty crazy things
.