BlackBerry Messenger for Android and iOS may not arrive until September
10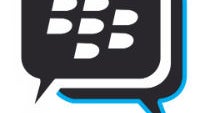 When BlackBerry CEO Thorsten Heins first dropped the news that
BlackBerry Messenger
would be making its way to Android and iOS, he said it would be released this summer. But, after that announcement, there was no word from BlackBerry on the app except to deny a rumor that the app would be released on
June 27th
. Now, it seems that BBM may not arrive until September.
The news comes from Sunil Lalvani, managing director of BlackBerry India, who said on the subject:
The service is coming to Android this summer. But summer as per North America, where it remains till September.
Lalvani did say that the app would be released before the end of September, so it would be really cutting it close in terms of being released in "summer". Summer ends on September 21st, and it seems that BlackBerry is going to push that deadline to the limit on this.
You may also notice that Lalvani did not mention anything about the iOS app, but it is assumed that the iOS version will land at the same time as the Android app. Or, at least so far we haven't heard anything to the contrary.