BlackBerry KEY2 rumor review: in come the dual cameras
3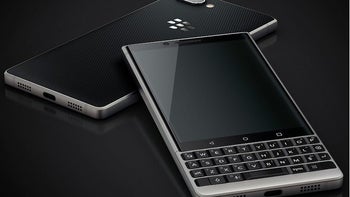 BlackBerry is gearing up to launch the sequel of last year's
KEYone
, which will be called
KEY2
. It appears that TCL Corp will be going for another midrange performer — instead of trying to wrestle power out from Samsung and Apple in the top-tier segment, it prefers to carve a place of its own in the slightly more affordable market.
So, with the reveal of the BlackBerry KEY2 coming up on the 7th of June, here's a look at everything we know so far about the device:
Refining the design
KEYone
before it, which isn't much of a surprise. We do have a matte finish on the keyboard this time around, which was probably done to combat the slippery feel and fingerprint grease when using the phone for prolonged periods. The back also shows us a trendy dual camera module, so we can guess we'll have a sort of a portrait mode on this device as well.
The keyboard has a mysterious new key, which BlackBerry highlighted in its own teaser video for the phone. It replaces the right side shift key and its icon has 9 dots on it, resembling the Android app drawer icon. We can speculate that it's going to function as some sort of quick app switcher to improve multitasking, but there's no clear information on what it does just yet.
Hardware: top of the midrange
The BlackBerry KEYone didn't try to topple the heavy-hitting flagships out there. Instead, it had a midrange processor with a good amount of RAM to ensure smooth performance for your average business tasks.
All leaks point towards the KEY2 being the same. Allegedly, it will be powered by an octa-core Qualcomm Snapdragon 660 ticking at 2.2 Ghz, and have up to 6 GB of RAM. The battery is said to take a slight hit with a capacity of 3,360 mAh, which is a bit smaller than the 3,505 mAh cell in the KEYone.
The camera on the back does sport two lenses, but we still don't know what kind of setup it would be. Early leaks say the main sensor would have a 12 MP and the front-mounted one would have an 8 MP resolution and that's all we know so far.
Software: Android is all we know
It has been a while since BlackBerry phones have been switched to the Android operating system with a custom UI on top and BlackBerry Hub preinstalled to deliver the desired experience to dedicated fans.
It's fair to assume that the BlackBerry KEY2 will ship with Android 8 Oreo out of the box. Seeing as it's a new release, we would hope it's compliant with
Project Treble
, meaning an update to Android 9 should be hasty and hassle-free once that becomes available.
Price and expectations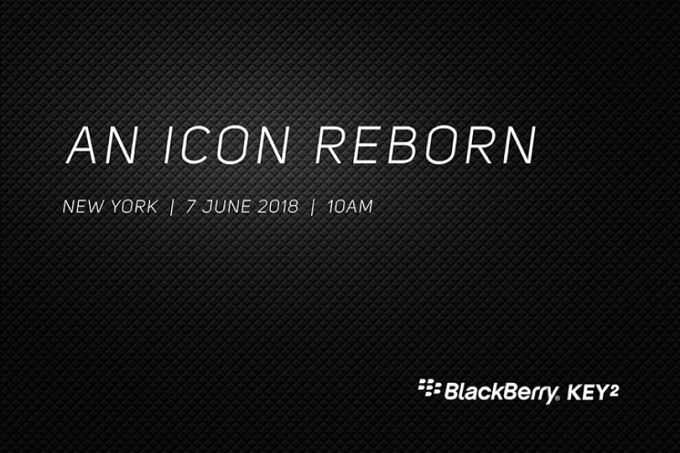 The events are out and we expect the BlackBerry KEY2 to be unveiled in a few days, on the 7th of June.
It doesn't look that there will be anything wild to get hyped for here. Just a solid midrange phone with BlackBerry's signature hardware keyboard. Fans will feel instantly at home and will get to enjoy some modern features like the dual camera on the back.
On launch, the BlackBerry KEYone costed $550, so we expect a similar price tag on the KEY2. Though, that may be a bit too much in the current climate — the
OnePlus 6
has the hardware to run laps around the supposed KEY2 specs and costs less than that. So, let's see if TLC will adopt a different pricing strategy!