Black market: you can buy a high-level Pokemon Go account for about $2,000
10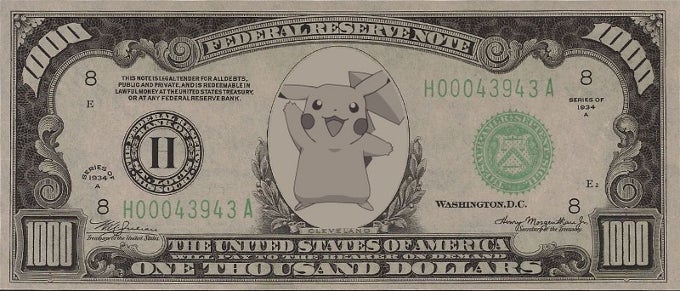 Pokemon Go is a global phenomenon and hardly needs an introduction. Even those that have no interest in gaming or no idea bout the franchise have now heard of it, or had to chase Pokemon trainers away from
their own back yards
. So, yeah, it's popular – around
$200 million in revenue popular
, according to analysts. And, as with every game that involves leveling up and finding rare items (in our case – creatures), there are already accounts up for sale on specialized websites, for those who want the bragging rights of having a level 30 account, without needing to put in the countless of hours of walking.
We did talk earlier about a
"professional Pokemon trainer's" Craigslist ad
, and we've been hearing reports about people
quitting their day jobs
to become one. Is there money to be made from playing Pokemon Go, you ask? Apparently, there is.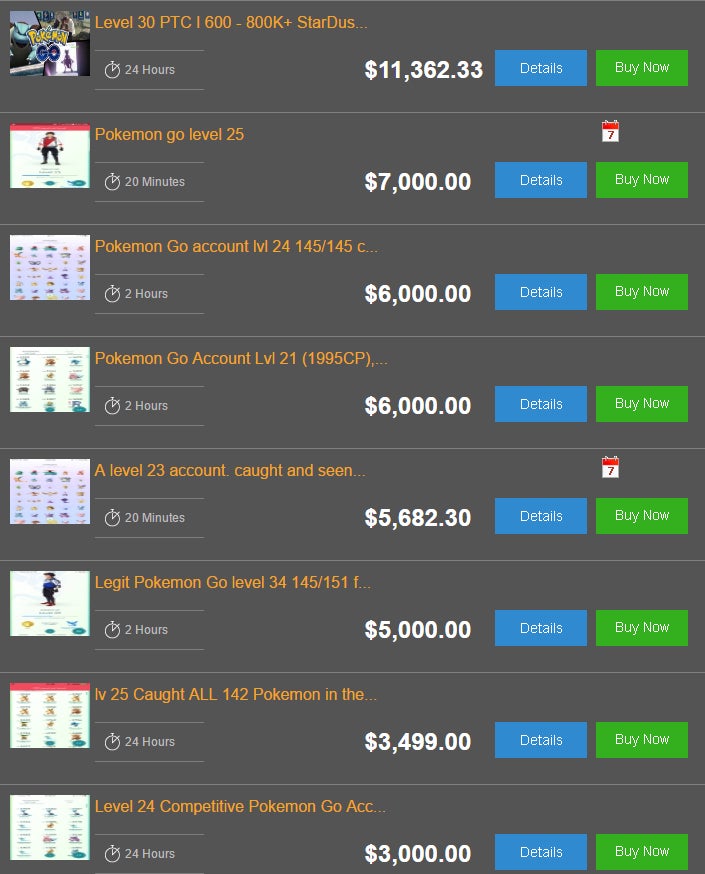 Pokeauctions? Marketmon?
Websites like League of Trading or PlayerAuctions specialize in providing such marketplaces where users can buy and sell accounts for different popular game – from hardcore PC titles to mobile games. Needless to say, Pokemon Go's popularity quickly earned it a spot on said websites.
The accounts for sale can go as low as $10 and as high as $11,000, depending on trainer level, Pokemon monsters that it has collected, their respective Combat Points and evolution potential, items such as Stardust, Ultraballs, et cetera. Additionally, a service called "power leveling" can be bought — the user provides their account information so that the service provider can log in and use it. Then, it is the sole job of the latter to quickly and efficiently level up the Poke trainer in that account, and collect a plethora of monsters and items for the customer to later use. Negotiations for the price of this service start at around $500, and we assume it may fluctuate depending on time and achievements required.
Think no one would spend money on these? CNBC managed to grab a hold of one person who sells gaming accounts for a living — one Amir Hussaini. He runs his operation as a business, with a few people on his team who do the walking and Pokemon catching to increase efficiency. Mr. Hussaini said that $2,000 per month is about the normal income from his business, but he has reached up to $5,000 before.
Thinking of selling your own account now? Well, maybe you could. But do remember that it's tied to your Gmail, so unless you used a new, side account to connect to the world of Pokemon Go, we'd say it's not a good idea to give it to a stranger.