Man sues Niantic to stop Pokemon Go players from trespassing in his back yard
29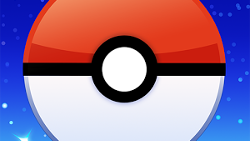 In the olden days, the grouchy neighbor would get pissed off when the local kids hit baseballs into his back yard. But the new national pastime is Pokemon Go and instead of baseballs, the crotchety old neighbor is complaining about Pokemon amassing inside his fence. A man in New Jersey is suing Pokemon Go developer Niantic, complaining that Pokemon Go playing kids are knocking on his door all day.
Jeffrey Marder filed the suit after five or more kids banged on his front door, asking for access to his back yard. Marder's lawyers wrote in the suit that "Within days of of the game's release, it became clear that a number of the GPS coordinates that defendants had designated…on or directly adjacent to private property."
Besides knocking on his door, Marder watched as players congregated outside his home, phones in hand, looking to catch wild Pokemon. Hospitals, police stations, the United States Holocaust Museum and the home in Albuquerque where
Breaking Bad
was filmed are some locations that have been inundated by Players of the AR hit.
The lawsuit claims that Niantic is aware of these issues, but hasn't done anything meaningful about it. The suit, which seeks class action status, was filed in San Francisco federal court. Niantic is based in the city. Other defendants include Nintendo and The Pokemon Company, both located in Japan.
"Niantic blithely acknowledges its placement of Pokéstops on private property, advising users on the Pokémon Go website: `If you can't get to the Pokéstop because it's on private property, there will be more just around the corner, so don't worry!'"-Lawsuit filed in San Francisco Federal Court
Another problem surfaced yesterday when it was discovered that some kids playing Pokemon Go are finding themselves looking for Pokemon near the homes of registered sex offenders.
source:
NYPost
Recommended Stories