Black Friday deal: LG Nexus 5 and Samsung Galaxy S6 offered at discounted prices by Expansys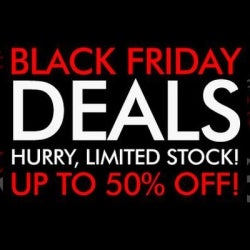 As most of you probably know by now, the next Friday is Black Friday, the biggest shopping day of the year. However, this theoretical concept hasn't stopped Expansys from posting its Black Friday deals a day early. If you were thinking about getting your hands on an
LG Nexus 5
or a
Samsung Galaxy S6
, you're in luck, as both phones are currently offered at discounted prices by Expansys.
Expansys is currently pricing the LG Nexus 5 at just $199.99. Aside from the traditional white and black color options, the retailer is also selling the slightly extravagant red version of the handset. The original Nexus 5 was launched back in 2013, and it's true that the phone has lost some of its punch as newer Nexus models launched. Priced at $199.99, however, the Nexus 5 is an inexpensive way to get your hands on an Android 6.0 Marshmallow phone.
The hardware includes a 5-inch IPS display with a resolution of 1080 by 1920 pixels, a Qualcomm Snapdragon 800 SoC paired with 2GB of RAM, 32GB of non-expandable internal storage, and an 8MP primary camera. To learn more about the phone, head on to our detailed
Google Nexus 5 review
. While the specs are no match for current-gen flagships, the Nexus 5 remains a snappy handset to this day.
If you're looking for a phone with a bit more bang, you might want to check out the 32GB
Samsung Galaxy S6
, which is priced by Expansys at $469 as part of the retailer's Black Friday promotion. That's about $30 cheaper than the price of the same Galaxy S6 version on Amazon.
Both phones are offered in new and unlocked condition. They offer compatibility with GSM carriers such as T-Mobile, AT&T, or MetroPCS, but won't work on Sprint or Verizon.
If you're convinced by one of these deals, or you want to check out other devices on sale at Expansys, head on over to the source link below!
source:
Expansys
via
GSMArena