Black Apple iPhone 5C might be a fake, five other color options allegedly real
13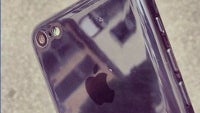 The iPhone 5C is expected to become the more affordable (yet not cheap) iPhone that Apple desperately needs to remain competitive in developing markets, and the device has leaked out in five colorful shells. A couple of days ago, though, a
new color - black - surfaced
in what looked like another typical Apple leak. We saw the black colored shell, with cutouts for the buttons and sized just as all others. However, it might be just a well crafted fake as Apple leaker Sonny Dickson now says a black iPhone 5C does not exist.
Dickson who has consistently leaked components for upcoming Apple devices in the last month or so, has now jumped in to warn about the fake black iPhone 5C. Moreover, Dickson claims to know that Apple never even planned a black version of the plastic iPhone.
As to the origin of the images of the black iPhone 5C shell, they are obviously from China, where local sources have publicized them as 5C parts and pictured them along the iPhone 5S. Such parts are allegedly in wide circulation in China and can be purchased via etailers for as low as $13.39.
This - if true - would leave five color options for the alleged
iPhone 5C - white, green, blue, yellow and red
. Apple is expected to officially uncover the device on September 10th when we'll finally know all the details straight from the horse's mouth. We'll be covering that event live, so stay tuned.