Beyond Quad HD (1440 x 2560): Wallpapers for your Note 4, Galaxy S6, LG G3, DROID Turbo, or Nexus 6 (May #2)
4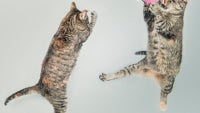 The list of smartphones packing super pixel-dense screens
keeps on growing, which, among other things, means that more and more people are eventually forced to look around for decent wallpapers to spice things up every once in a while. Knowing this, we've been systematically scouring the web every other week to find you adequate and sufficiently high-res walls and save you the trouble of dealing with dishonest online repositories that simply upscale 1080p images.
The selection you'll find below is, at minimum, Quad HD material, meaning a resolution of at least 1440 x 2560 pixels. For the most part, however, these are significantly more detailed, and will work great even on screens with a higher pixel count. At worst, they'll be downsampled by your phone's launcher to the native resolution, which still nets you some detail improvements compared to an alternative, resolution-fitting wallpaper.
As always, the full-sized wallpapers seen in the slideshow below can be
downloaded from HERE
. The ones in the gallery below have been re-sized in order to save you some bandwidth (58.5MB vs 572KB).
30+ Infinity Display wallpapers for phones with tall screens
50+ Beautiful high-res wallpapers, perfect for your LG G7, Galaxy S9, Pixel 2 XL, iPhone X, and others
50+ Awesome high-res wallpapers, perfect for your Galaxy S9, Pixel 2 XL, iPhone X, Huawei P20 Pro, and others
Beautiful, high-res smartphone wallpapers
Beautiful, dark wallpapers perfect for OLED smartphones
Expand timeline
Loading ...